WHEN AND HOW TO USE VOLUMIZING SHAMPOO?

If you have fine or flat hair, you know how frustrating it can be to achieve volume. Fortunately, volumizing shampoos can give your hair the lift and bounce it needs. But how and when should you use them? In this blog post, we'll answer those questions and explore everything there is to know about volumizing shampoo for fine hair.
WHAT IS A VOLUMIZING SHAMPOO?

A volumizing shampoo is a type of hair care product that is designed to add volume and fullness to limp or fine hair. Unlike regular shampoos that can weigh down hair, volumizing shampoos for fine hair are formulated to be lightweight yet effective. They clean the scalp thoroughly without stripping away natural oils or causing damage.
WHEN SHOULD YOU USE A VOLUMIZING SHAMPOO?

If you have fine or thinning hair, using a volumizing shampoo regularly can help give your hair an instant boost of fullness and movement. And because it's gentle enough for everyday use, it's easy to incorporate into your daily routine for long-term results.
Incorporating a volumizing shampoo into your regular routine can help achieve fuller, healthier- looking strands while reducing frizziness.
HOW DO VOLUMIZING SHAMPOOS WORK?

Volumizing shampoos for fine hair work by targeting the hair cuticle, which is the outer layer of each strand. This layer is responsible for protecting the inner parts of your hair from damage and external factors. When your hair cuticle lays flat or gets damaged, it can cause your strands to appear limp and lack volume.
A good volumizing shampoo for fine hair works to lift this cuticle slightly, allowing more air into the hair shaft and creating a fuller appearance. The ingredients in these shampoos are typically designed to gently cleanse while also adding moisture and nutrients that help support healthy-looking hair.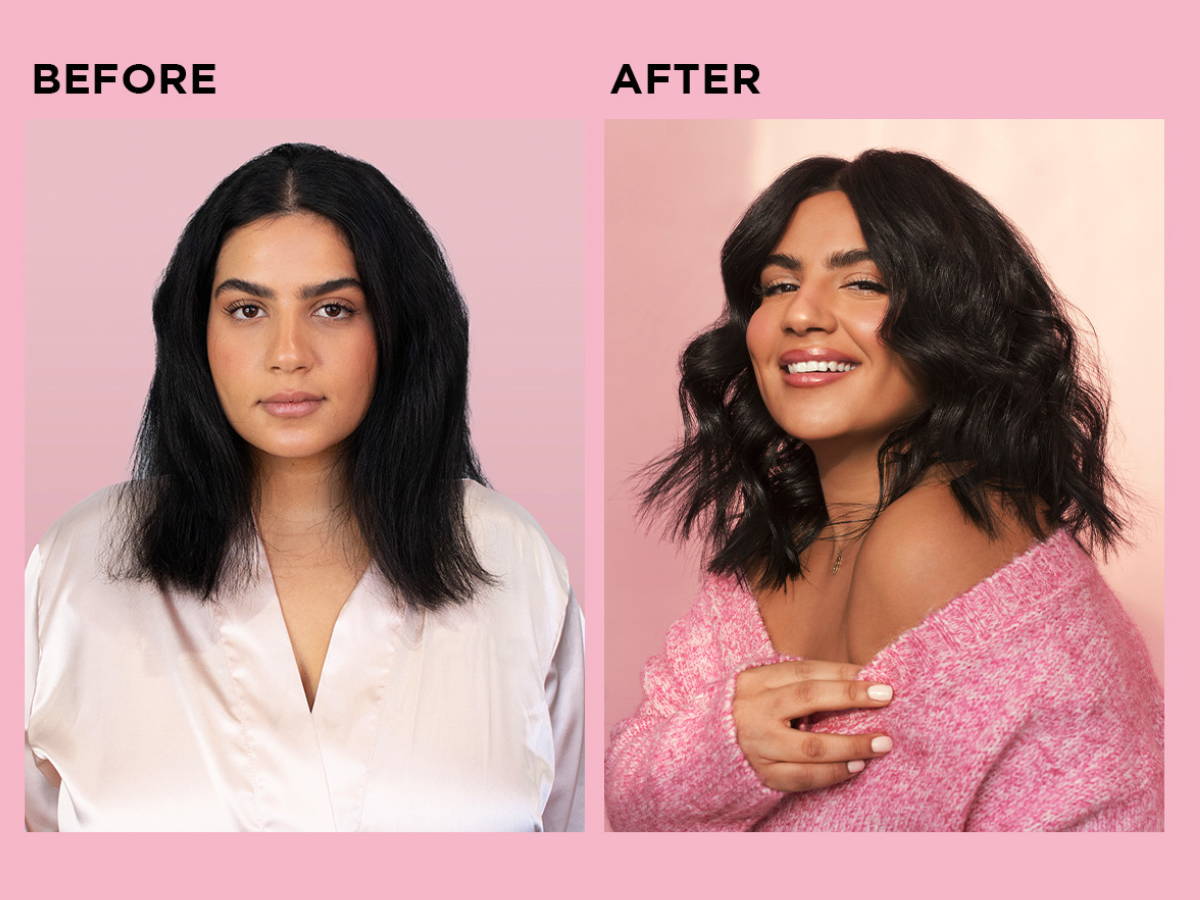 HOW TO USE A VOLUMIZING SHAMPOO?

To get the most out of volumizing shampoo, you need to use it correctly. Here are some tips on how to use volumizing shampoo:
Wet your hair thoroughly before applying the shampoo.

Take a small amount of the shampoo, emulsify it in your hands, and apply it evenly throughout your hair, concentrating on the roots.

Gently massage your scalp with your fingertips for about a minute to stimulate blood flow and activate the ingredients in the shampoo.

Rinse thoroughly with lukewarm water until all traces of product are removed from the hair and scalp.

Double cleanse if required by following the same steps.

Follow up with a good volumizing conditioner.
Incorporating a volumizing shampoo like PUFF.ME volumizing shampoo, into your regular routine can help achieve fuller, healthier- looking strands while reducing frizziness caused by environmental factors or genetics that may normally make fine hair look limp or lifeless without any added help!
TIPS FOR USING A VOLUMIZING SHAMPOO?

When using a volumizing shampoo for fine hair, there are some tips that can help you get the most out of your hair products.
First, start with a small amount of shampoo and work it through your roots to create a lather. Avoid rubbing your hair too hard to prevent damage.

Once you've applied the product, let it sit for a few minutes before rinsing thoroughly. This gives the formula time to penetrate deeply into each strand of hair and provide lasting results

Another helpful tip is to rinse your hair with cool water instead of hot water. Cool water helps seal in moisture while reducing frizz and flyaways that can make fine hair appear limp or lifeless.

After washing hair with a volumizing shampoo, consider using a light conditioner such as PUFF.ME volumizing conditioner at the ends of your strands only. This will keep them from becoming dry without weighing down the rest of your locks.

Be sure not to overuse volumizing shampoos as they may cause build-up on both scalp and hair which may lead to excessive shedding or other problems related to oily buildup on the scalp such as acne-like pimples or dandruff flakes.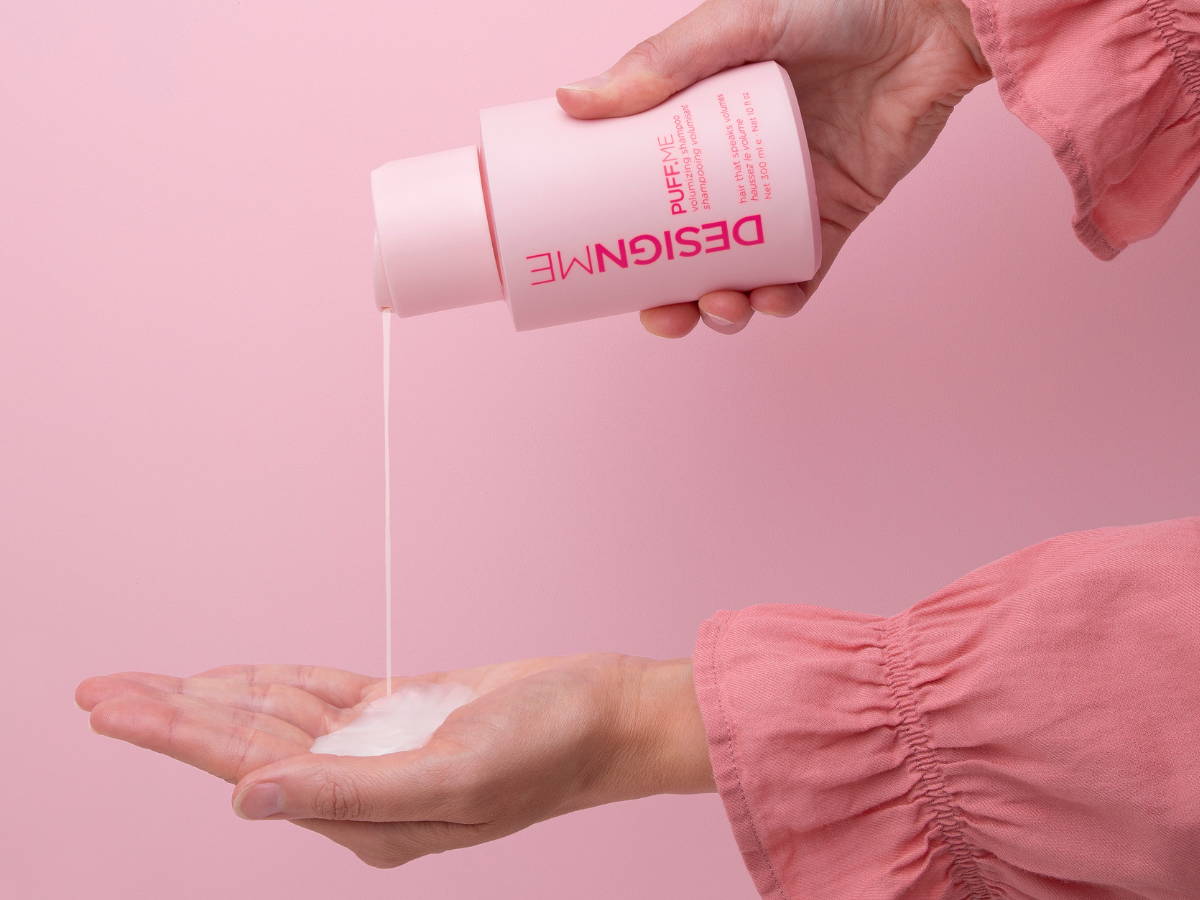 In conclusion, if you have fine hair and want to add some volume, a volumizing shampoo for fine hair is a great option. You can use it every time you wash your hair, but it's especially helpful when you want to achieve maximum volume. Follow up with a volumizing conditioner and other hair volume products for even more lift and bounce. By using these products correctly, you can transform your fine hair into a full, voluminous mane.
MORE HAIR TIPS TO DISCOVER