ROSEMARY EXTRACT FOR HAIR HEALTH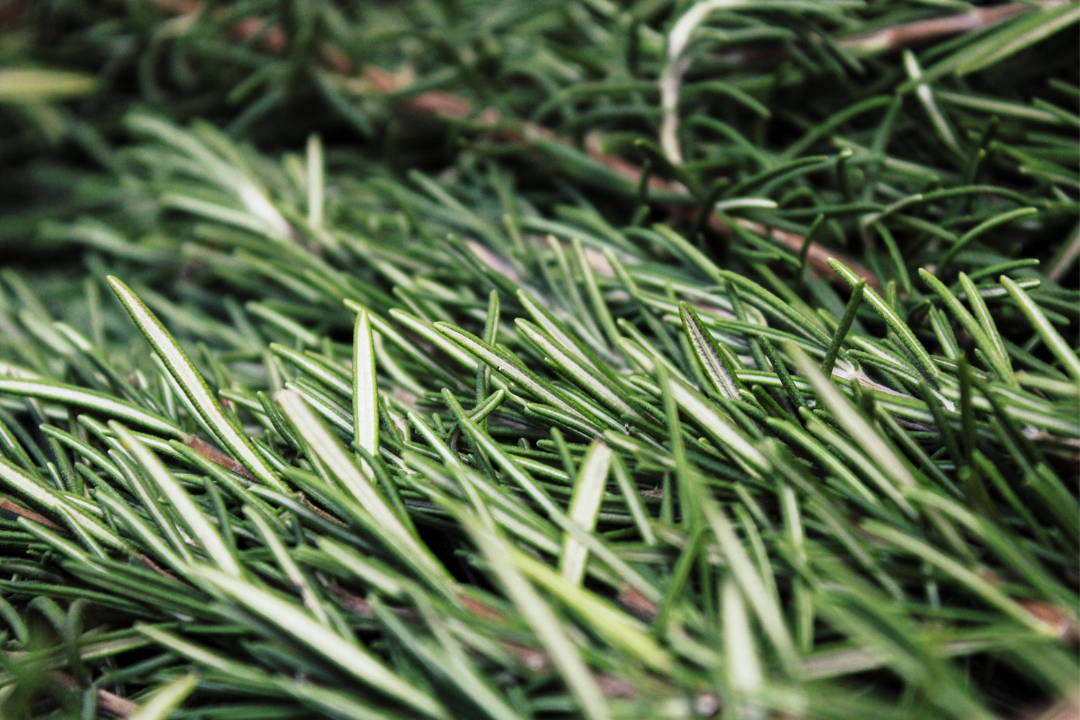 Picture this - you are roaming the aisles in your grocery store, and you come to the small section that is the home of fresh herbs. You eye a generous bundle of a spiky, small-leafed herb that is a staple used in the finest Italian dishes or accompanying a Sunday roast. In my house, we find it's the perfect complement for a cocktail. Yes, we're talking Rosemary. The fragrance is tantalizing, grounding, and energizing. But while chefs and mixologists celebrate it for its powerful essence, people in the hair world are taking notice of its wonderful benefits.
But before we get into that, let's center ourselves with some noted facts in relation to health and wellness. - According to the National Library of Medicine, Rosemary (Salvia rosmarinus) is an herb that has been traditionally used as an anti-inflammatory and a pain reliever, and currently is being studied for anti-cancer properties. With that in mind we can now touch on its usefulness to you in relation to your hair.
Incorporating Rosemary into your hair care routine can work wonders, whether you're looking to promote hair growth, boost circulation, or soothe your scalp.
BENEFITS OF HAVING ROSEMARY IN YOUR HAIR-CARE ROUTINE

So why should you consider incorporating Rosemary extract in your hair routine? There are many benefits, but here are the top 3 -
Boost Circulation and Re-energrize Your Hair

Clinical tests have shown positive effects for those suffering with hair loss due to the boost of circulation that Rosemary provides to the scalp and hair follicles.

Soothe Your Scalp

With Rosemary Extract being an anti-inflammatory and anti-fungal- if you have an itchy or irritated scalp, utilizing a weekly treatment with Rosemary Extract can really make a marked difference in your scalp biome.

Bolster Hair Growth and Fullness

When you have buildup of oils and products it effects how the hair appears. Once you have balanced that healthy scalp, Rosemary can support thicker-looking hair.
But let's hit pause....The usage of Rosemary extract is clearly ideal for our fine hair and low density friends. It is not for one type of hair. From straight hair to curly hair types, everyone can reap the benefits! Regular trips to the salon will also keep your ends and overall hair health in top shape. If you are currently seeing a dermatologist or under the treatment plan of a physician about hair loss, it would be wise to consult with them about any natural alternatives and get their thoughts all available treatments, especially if pregnant or breast-feeding.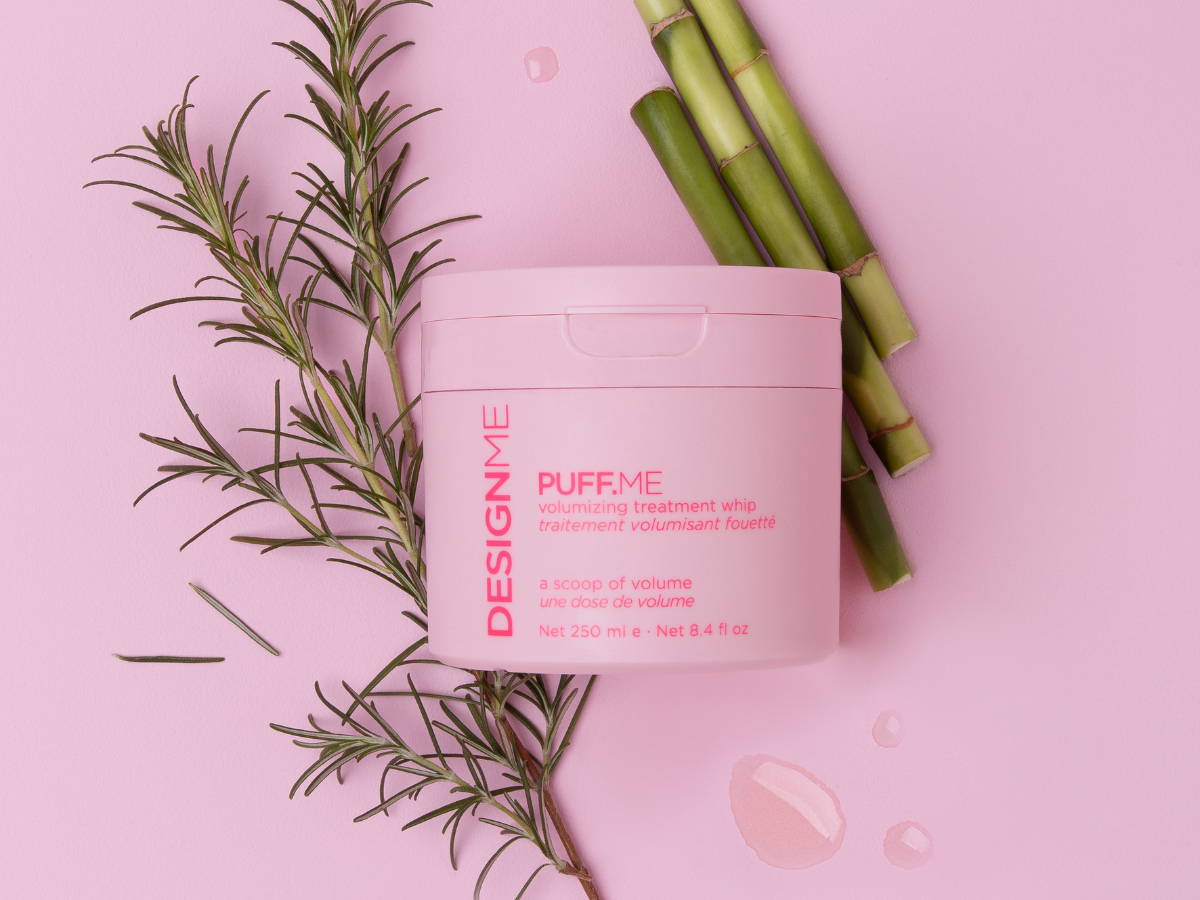 HOW TO BEST INCORPORATE ROSEMARY INTO YOUR ROUTINE

If you have rosemary oil or extract on hand, it is worth noting that it needs to be diluted down with a carrier oil, because it can be an irritant to the skin (which is not what were after here). Additionally, most carrier oils can feel heavy and leave residue when used on hair, which results in a more greasy look (also maybe not the vibe).
That's why I recommend utilizing a lightweight treatment that contains Rosemary extract to keep things easy. DESIGNME has created a brand-new Volumizing Treatment Whip, that is perfect for those with fine hair to experience the benefits of Rosemary in an easy-to-use medium. Here's how you can utilise this treatment in your routine -
Use a gentle shampoo to cleanse your hair.

Apply the product to from roots-to-ends (use enough to thoroughly rake through your hair).

Leave in for 3-5 minutes (5 minutes is where it hits max efficacy!)

Rinse clean.
Your hair and scalp will feel rejuvenated and plumped! Using the treatment whip weekly will give great results, but if you are going through a period of intense need, you can use it as your (daily) conditioner.
Another way to use rosemary in your hair is as a post wash treatment or refresher. Simply make your own rosewary water by boiling a bunch of rosemary in water and allowing it to cool down before spraying it in your hair. This will give your hair some instant refresh and also add natural shine.
Remember, consistency is key when it comes to reaping the full benefits of rosemary extract. Make it a regular part of your hair care routine, and watch your hair transform into the gorgeous mane you've always dreamed of. Let us know your thoughts if you've started incorporating this natural herb into your routine.
Sarah Heath is from Boston, Massachusetts and is a true hair enthusiast. Throughout her 14 years as a salon professional, she has mastered the art of balancing a behind-the-chair career while sharing professional education around the country for leading industry brands. Her love for DESIGNME was instant and she is so excited to share the love and bring accessible education to all.
MORE HAIR TIPS TO DISCOVER