HOW TO CHOOSE THE RIGHT CONDITIONER FOR YOUR HAIR

Conditioner is the pièce de résistance of any hair care routine, and it can make or break a good hair day. But why exactly do we have this love affair with conditioner? We know that it makes our hair softer and takes the tears out of detangling, but it also strengthens strands and serves as a defense against the weather, heat styling, and life in general. A quality hair conditioning treatment can also work miracles to nourish hair and fight frizz.
While hair conditioners are great, they don't all offer the same benefits. To reap the full rewards of this product, it's vital to find the one that is exactly right for you, so keep reading for the lowdown on finding the perfect hair conditioner for you.
The first step in finding the right hair conditioner for you is working out what your hair needs and what are your hair goals.
KNOW YOUR HAIR NEEDS & GOALS

Step 1 in finding the right hair conditioner for you is working out what your hair needs and what are your hair goals—in other words, what a good hair day looks like for you. We've conveniently outlined some hair needs and goals, and most importantly, shed light on how to reach them.
Curls Needing Their Bounce Back.

Our Suggestion: BOUNCE.ME Curl Conditioner.

Curlies, we have a hair conditioner made especially for you! Our BOUNCE.ME curl conditioner is formulated with ingredients that wonderfully complement curls and coils. Curls and moisture go hand in hand, and hydration and moisture tend to be common hair goals no matter your curl type or pattern. Ingredients like Shea Butter, Kukui Nut Seed Oil, and Moringa Seed Oil are found in both the BOUNCE.ME shampoo and conditioner and help nourish and hydrate hair.

Flat Hair Needing A Lift.

Our Suggestion: PUFF.ME Volumizing Conditioner.

Sometimes, we want to add a bit of volume (that va-va-voom) to flat hair. Not only does this product detangle and nourish hair beautifully, but it also takes your hair to great heights while providing a lasting result. This pretty-in-pink product goes a long way in creating texture as well! The PUFF.ME volumizing collection is perfect for adding volume to flat hair—a definite must for hair that is weighed down at the crown.

Dry Hair Needing Hydration

Our Suggestion: GLOSS.ME Hydrating Conditioner.

The secret of GLOSS.ME Hydrating Conditioner is that it locks in moisture at your hair cuticle. The entire GLOSS.ME collection contains Cannabis Sativa Seed Oil—or what we call "the master moisturizer." It works its magic after the first use. Our GLOSS.ME conditioner also contains argan oil, which deeply nourishes and moisturizes the hair and scalp, making it a must-have for hair that craves hydration.
We recommend taking our simple hair quiz for more information on finding the right products for your individual hair goals.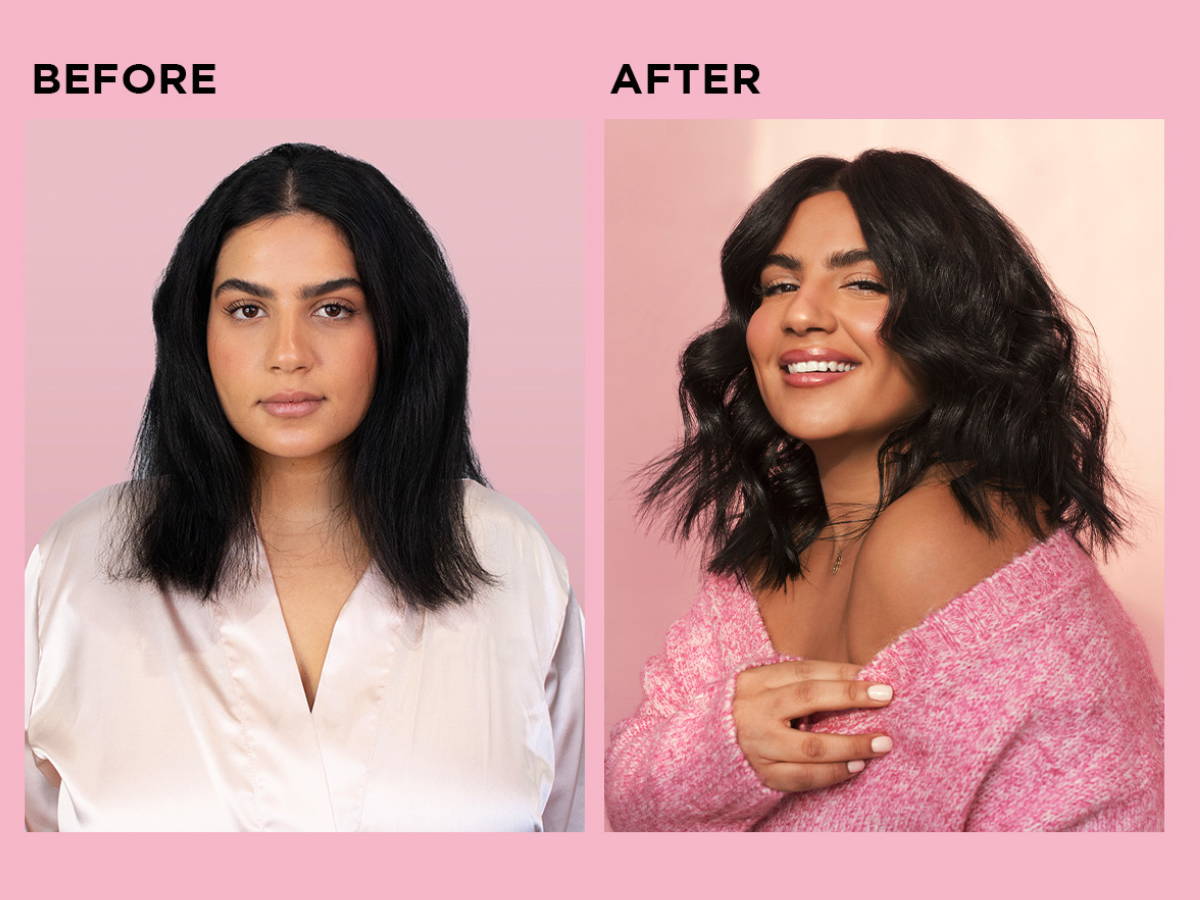 KNOW YOUR OPTIONS FOR HAIR CONDITIONING

Your options don't end here. There are also different types of hair conditioning treatments to meet your different hair needs. Here are the main ones:
Rinse Out Conditioners. The most common type is the rinse-out conditioner—the follow-up partner to shampoo. It's great for detangling hair while it's wet because it adds a good amount of slip to the hair. A rinse-out conditioner should be a staple in your standard haircare routine. It's also a go-to when styling your hair often, especially with heat.
Deep Conditioning Treatments. These are typically done at the salon, but there are some deep conditioning treatments that you can purchase for at-home use as well. If you have damaged hair, it can work miracles in revitalizing your locks. Deep conditioning treatments restore elasticity and strength to the hair and can noticeably reverse the effects of heat styling. We recommend doing a deep condition every once in a while—no matter your hair type.
Hair Masks. Hair masks are great for absolutely any hair type. Designed to deeply penetrate the cuticle, hair masks leave your hair feeling strong, healthy, and hydrated. Our GLOSS.ME Hydrating Treatment Mask includes ingredients like Argan Oil, Moringa Seed Oil, and Cannabis Sativa Seed Oil—all designed to nourish and hydrate your hair. The cherry on top? It's totally safe to use on colored hair and natural hair extensions.
Leave-In Conditioners. You may want to add a leave-in a conditioning product after rinsing out the one above. While leave-in conditioners are suited for all hair types, they are especially good for curly, damaged, or dry hair. A good leave-in conditioner can really help you get from wash day to wash day, as it keeps moisture locked into your hair for a few days. Some are super lightweight, making them the perfect option for bouncy, lively curls.
On a side—but no less important—note, don't reach for just any conditioner or conditioning product promising great benefits. Sulfates and parabens are a huge no-no when it comes to both shampoo and conditioner. Luckily, none of the products at DESIGNME contain those nasty ingredients and are entirely vegan and cruelty-free!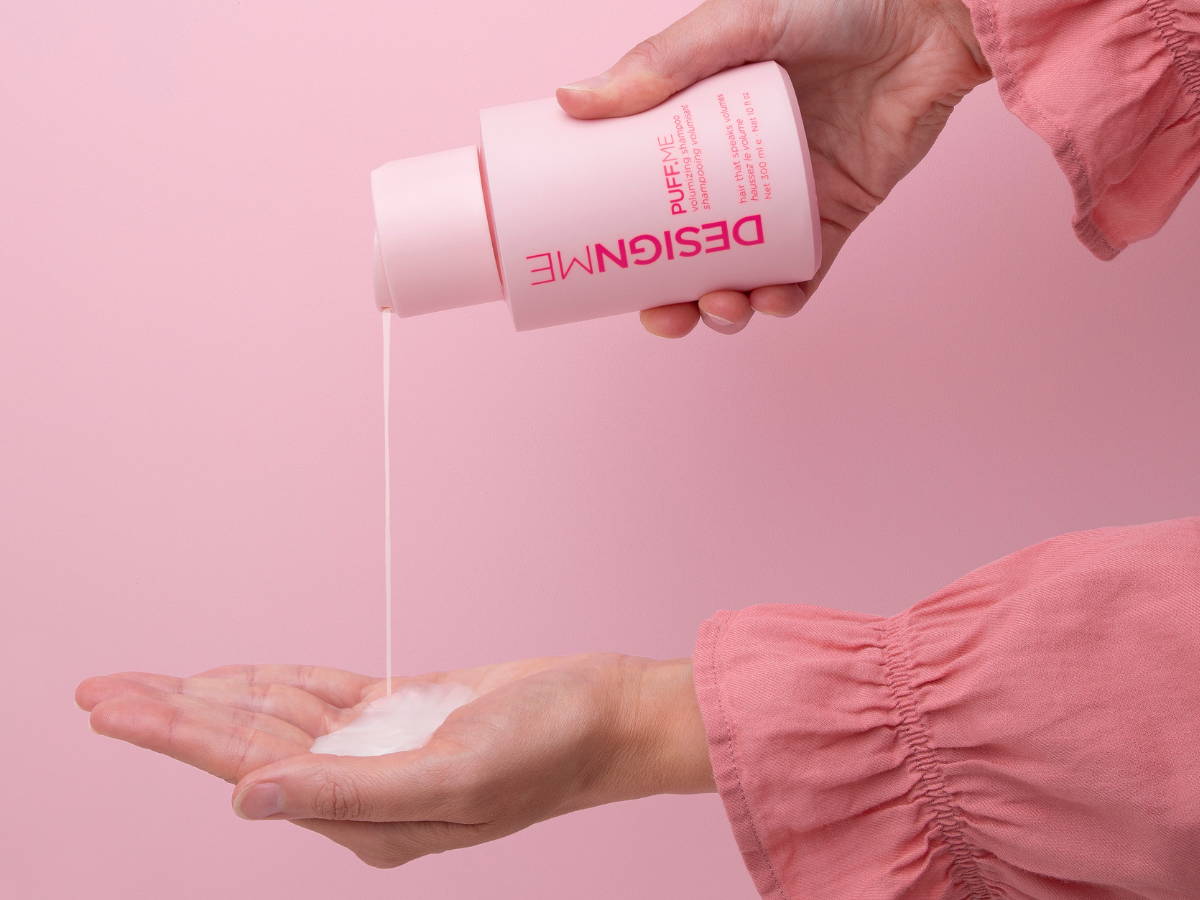 Now that you are a hair conditioner king or queen, take a good ol' look at your conditioning products and decide whether they really are doing your hair the justice it deserves. Remember, your hair type and hair goals are unique. So go out and grab the best conditioner or hair conditioning treatment for YOU!
MORE HAIR TIPS TO DISCOVER