HOW TO MAKE YOUR HAIR COLOR LAST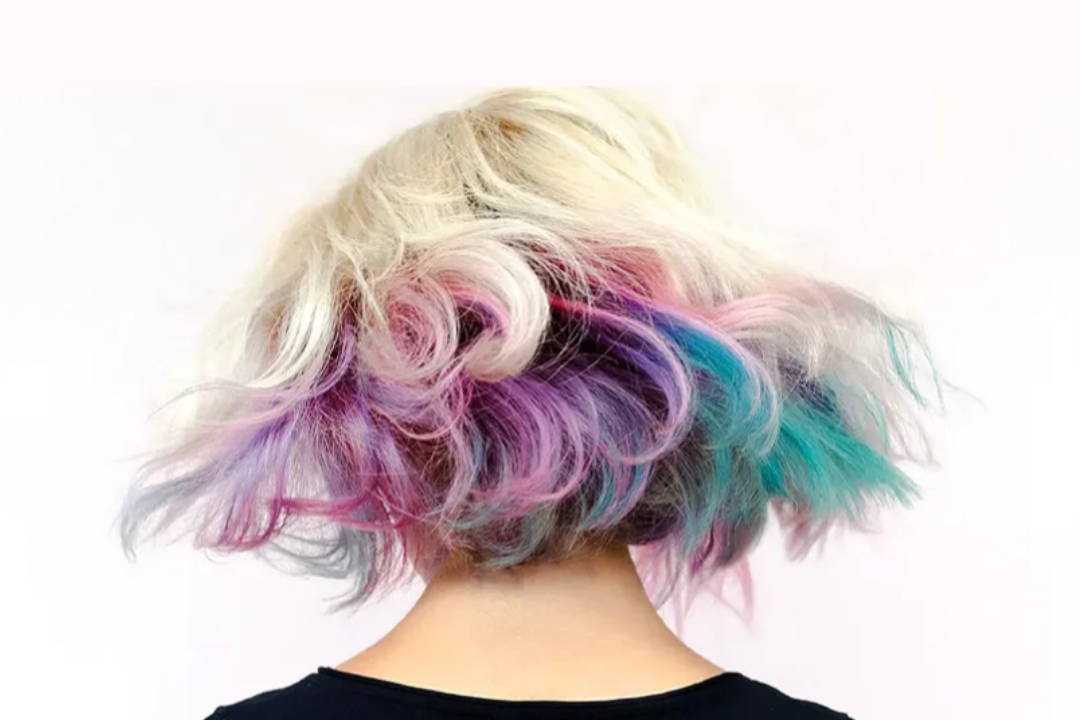 With great hair comes great… responsibility! Whether you're opting for a balayage or a full head color, dyeing your hair can freshen up your look, give your hair dimension, and is just flat-out fun. But we're here to tell you that properly caring for color-treated hair is super important to make sure you don't wash your money (and your color) down the drain!
Lucky for you, we've created this hairdresser-approved guide to make sure your color-treated hair looks salon-fresh as long as possible. Let's get into it!
The first step in protecting your hair color is to understand the reason it's fading faster than usual.
TIPS TO KEEP YOUR HAIR HYDRATED

There are many things that could be causing your hair color to fade. Here are some of them -
NOT USING COLOR-SAFE PODUCTS
If you're using products that are not color safe, you run the risk of your hair color fading faster. Color-safe products are free from harsh chemicals like sulfates that cause your hair color to fade faster. They also provide a little extra conditioning to keep your color-treated locks hydrated.
HARD WATER
If the water from your tap appears cloudy or leaves a chalky buildup on your bath or shower over time, you likely have hard water. This means your water has a high mineral content—usually calcium, limestone, or magnesium. Hard water is a big culprit in causing your hair color to fade.
THE POOL OR THE BEACH
Swimming in the ocean or a chlorinated pool can cause your hair color to fade. The same goes for spending hot days on the beach or next to the pool. The UV rays from the sun can change the color of both natural and dyed hair.
HAIR POROSITY
This is something you don't really have much control over. You can blame it on good old genetics! Hair porosity refers to your hair's ability to soak up and hold on to moisture. If your hair is on the more porous side, it'll have difficulty holding on to color, meaning it'll fade faster.
TYPE OF HAIR DYE
Another factor to consider is what kind of dye you're using, as this may affect how long it takes to wash out.
Demi-permanent:

This type of dye only lasts for about 12 to 24 shampoos (depending on the brand and application). Demi-permanent dye is designed to fade quickly. It's a great choice if you aren't 100% certain you want to commit to a hair color.

Semi-permanent:

Semi-permanent dye typically lasts between four to six weeks. It lasts a little bit longer than a demi-permanent dye, but you can still expect it to fade after a few weeks.

Permanent:

Contrary to its name, permanent hair dye actually begins to fade at around eight weeks.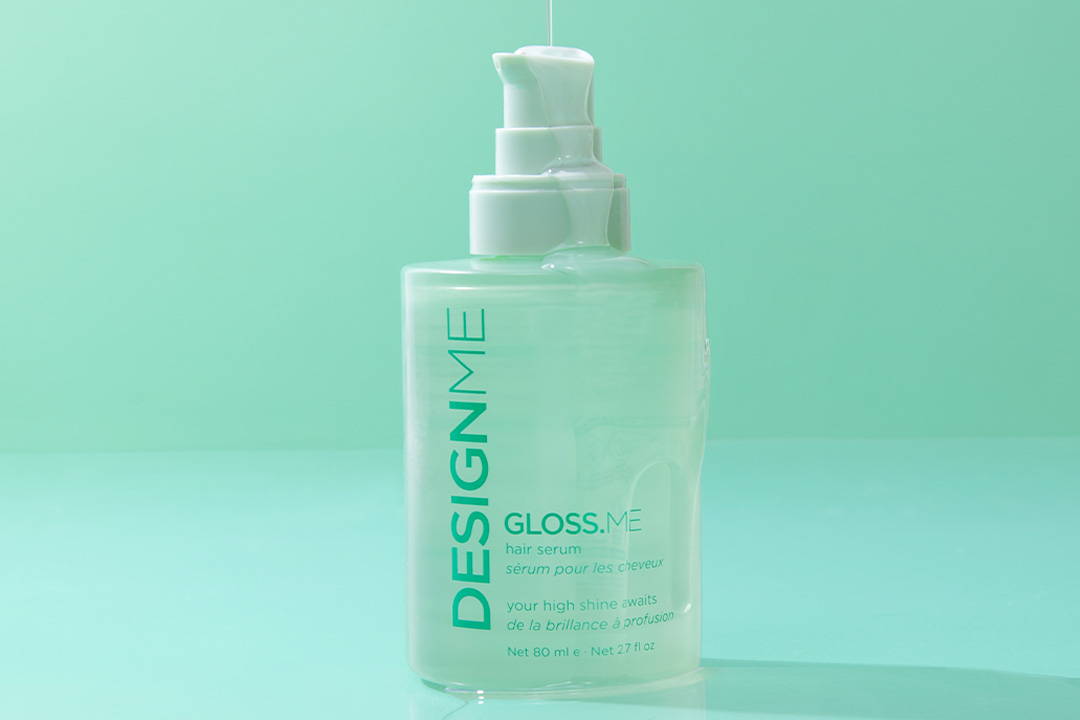 TIPS FOR MAKING HAIR COLOR LAST LONGER

Luckily, there are so many things you can do to prolong the vibrancy and life of your hair color—and most of these fixes are really easy to adapt into your routine.
AVOID WASHING HAIR EVERYDAY
Washing your hair every day can strip the hair of its natural moisture and strip the color from your hair more quickly. So, buy yourself some time by washing less frequently. Everyone's scalp condition is different, so less frequently will mean different things for different people, but we do recommend at least skipping a wash every other day. If needed, use a good dry shampoo between washes to soak up any excess oil from your roots.
SKIP THE PIPING HOT SHOWERS
Though hot showers feel amazing (especially during those cold winter months!), it isn't an excellent option for maintaining your hair color. That's because hot water opens your hair cuticle, allowing your hair color to wash out while you're in the shower. Instead, lower the temp of your shower—at least for the hair washing part! Cold water will actually seal your cuticle, which will help preserve the moisture in your hair and keep your locks looking healthy and shiny. The result: hair color that pops and looks way more vibrant!
USE A HAIR TREATMENT AND SERUM
Hair treatments and serums can lock moisture into your cuticle, leaving your hair looking healthy and hydrated. This will allow the color to shine. Try using a hair mask on colored hair to strengthen, prevent breakage, and prolong the color.
Our GLOSS.ME hydrating treatment mask is completely color-safe and works wonders to invigorate your hair. Using a hair serum can also add life and luster back to fading color. Our GLOSS.ME hair serum contains Argan oil, Moringa Seed Oil, Cannabis Sativa oil, and rice bran oil—a perfect mix to wake up your hair color.
Pro tip: Mix one to two pumps of our serum into our treatment mask for deep, intense hydration.
USE COLOR-SAFE PRODUCTS
Color-safe products are formulated specifically to extend the life of your hair color. They're free from nasty chemicals that strip hair color, and they're extra hydrating. Hair products containing parabens, sulfates, and alcohol are a HUGE no-no if you want your color to stay vibrant. We have a range of color-safe shampoos and conditioners to choose from. Whether you want to add volume to your hair, hydrate and moisturize, or add definition to curls, we've got you! All of DESIGNME's hair products are color-safe and you'll be sure to find the right ones for you.
PREP FOR THE POOL/BEACH
This tip is two-fold.
Firstly, look out for products that offer UV protection—many of ours do! This will minimize the damage and fade from the sun's UV rays. This applies not only to day-to-day life but especially when you're planning a beach or pool day to soak up some sun. Trust us, your hair will thank you!
Secondly, try to avoid swimming in a chlorinated pool with freshly dyed hair. Chlorine can cause some of the color to fade. If you have no choice, apply something with slip to your hair, such as our GLOSS.ME serum or even some of one of our conditioners. This can help prevent your hair from absorbing too much chlorine and leave it feeling hydrated and glossy after a day in the pool.
Experimenting with color on your hair can be so much fun, and there is no better feeling than fresh hair color. We hope these tips help you keep your color fresh and vibrant for as long as possible!
MORE HAIR TIPS TO DISCOVER