TIPS TO CARE FOR YOUR HAIR IN THE SUMMER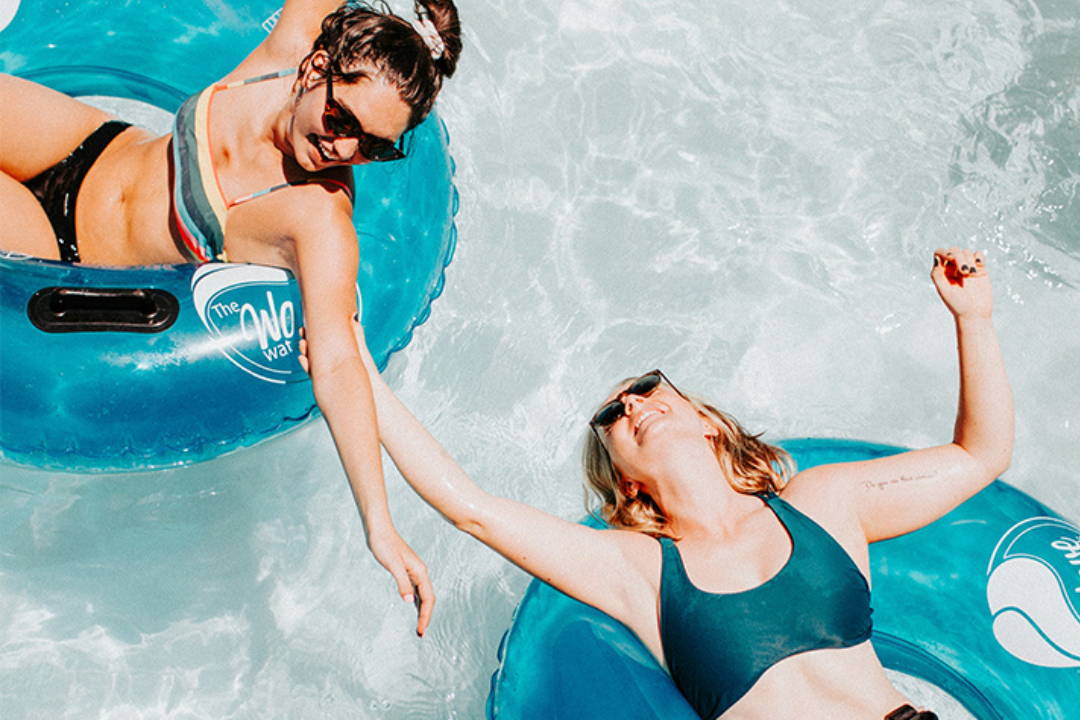 Summer is finally here, and we can't contain our excitement! We're gearing up for those long summer days in the sun—from outdoor festivals, backyard barbecues, days at the pool, and everything in between. But just like you protect your skin from the sun, we're here with the PSA that your hair must be protected too! Read on as we help you summer-proof your hair care routine—all with the goal of keeping your hair hydrated, shiny, and frizz-free.
WHY YOU SHOULD CARE FOR YOUR HAIR IN THE SUMMER

If you're anything like us, summer means spending more time outdoors soaking up that vitamin D! But that also means more exposure to the sun's UVA and UVB rays, which are harmful to the hair. "How?" you might ask… Well, sun damage to the hair often shows up as dry and brittle strands, ultimately creating unwanted frizz and making your hair less manageable overall. Those with colored-treated hair will particularly want to pay attention to UV exposure, as it can cause those beautiful color jobs to fade.
Plus, not to be the bearer of bad news, the sun isn't the only possible source of hair damage during the summer. Chlorine and salt water can also strip your hair of its natural moisture, making them culprits of dry and frizzy strands.
So, during summer, it's important to switch up your routine and focus on protecting your hair from drying and restoring hydration through moisture-rich, professional hair products and hair repair treatments.
Just like you protect your skin from the sun, we're here with the PSA that your hair must be protected too!
ESSENTIAL SUMMER HAIR CARE TIPS

There are a few easy ways to protect your hair during the summer months and restore it to its beautiful, shiny glory when needed.
Leave split ends behind. If the cold winter months made your hair feel a little dull and lifeless, consider getting a trim to get rid of those split ends. This is not a scientifically proven tip in any way, but we know it sure feels refreshing to start off the season with a quick trim or even a totally new haircut if you dare!
Protect your hair from the sun. Harmful UV rays can do a real number on your hair, so let's stop them dead in their tracks! One way you could get the job done is by protecting your hair with a hat or scarf when you're out in the sun. We love a chic sun hat that doubles as protection and a laid-back summer style.

Another option is to protect your hair with professional hair products that offer built-in UV protection. Yup, it's just like sunscreen for your hair! Some products are specifically designed for UV protection, while others are multitasking products designed to tackle other hair concerns but feature UV guards as an added bonus. At DESIGNME, some of the professional hair products we love to turn to for UV protection are PUFF.ME volumizing mousse, FAB.ME multi-benefit leave-in treatment and HOLD.ME 3-way hairspray.

Saturate your strands before swimming. To avoid having swimmer's hair, coat your strands with a leave-in treatment or conditioner before hitting the water. This extra barrier can help prevent your hair from absorbing too much chlorine or salt water. Another way to protect your hair is to wear a swimming cap for your dip.
Hydrate, hydrate, hydrate! Fend off that dry summer hair we talked about earlier by opting for more moisturizing and professional hair care products. A great place to start would be with a hydrating shampoo and conditioner, but we also love recommending a weekly deep-conditioning hair mask. Like a cool drink of water for your hair, a hydrating hair mask is a great way to infuse lasting moisture into the hair, making it feel softer, shinier, and overall more manageable for several days.
Seal in the moisture. Continuing our last point, regular use of a hair serum is another great way to nourish dry hair and give it lustrous hydration and shine. A drop or two of hair serum or oil can go a long way to help provide a protective coating around the hair—stopping humidity-induced frizz from the get-go.
Give heat styling a break. Summer days are all about laid-back, relaxed looks, so go ahead and put that blow-dryer or flat iron away! This summer, try to take a break from your styling tools and opt for no-heat looks. Unfortunately, that extra heat could cause added dryness in your hair, contributing to frizz and flyaways. Whenever you do need to use a heat tool, always be sure to use a heat protectant spray to nourish your strands and seal the cuticle.
Stay on top of your detangling game. Don't forget to detangle your hair regularly using a wide-tooth comb or detangling brush! We want to keep our locks healthy and strong and prevent damaged cuticles, making them less prone to breakage and frizz.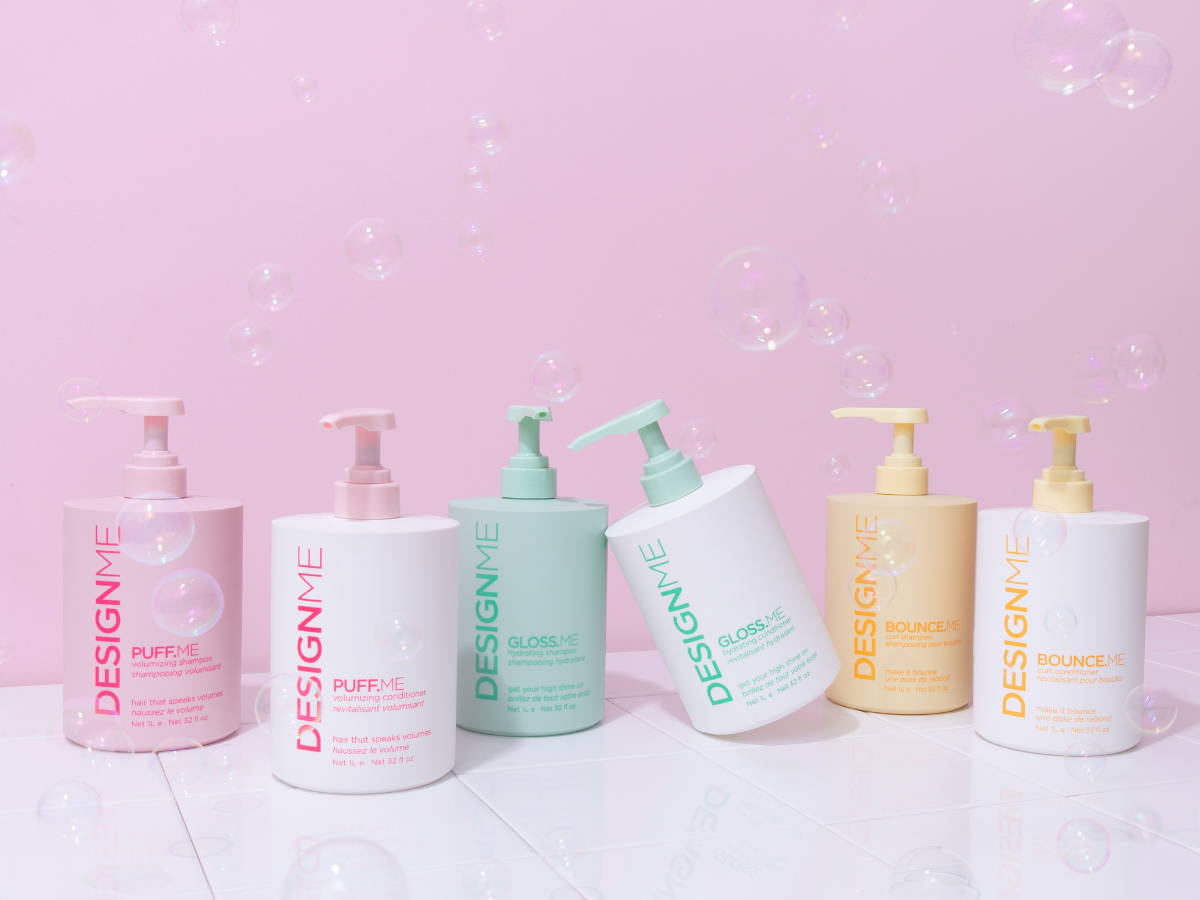 And there you have it! Now that you know there are so many great ways to keep your hair healthy, shiny, AND hydrated, get out there and have some of that well-deserved fun in the sun!
MORE HAIR TIPS TO DISCOVER