HOW TO USE HAIR VOLUMIZING POWDER LIKE A PRO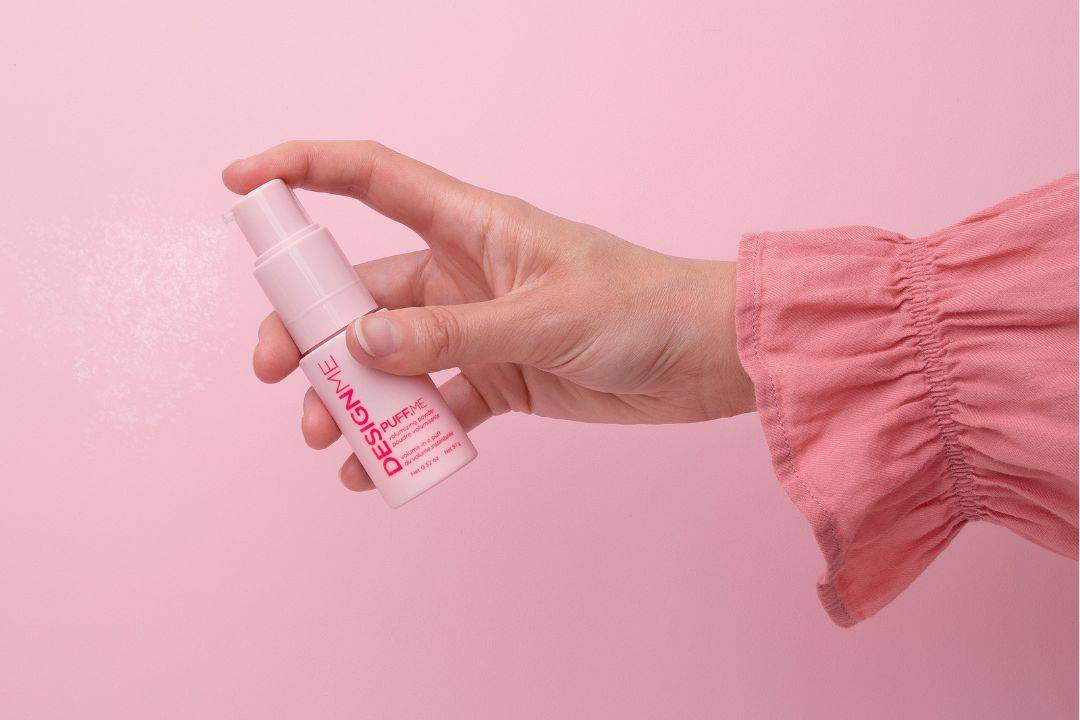 Volumizing powders have taken the beauty industry by storm—and for good reason! They're an easy way to add an extra oomph to your hair and can literally take any hairstyle to the next level. Volumizing powders lift hair at the roots to give you added body and volume. And we're not kidding when we say they're easy to use! All you do is lift your hair in sections, spray the powder towards the roots, and gently fluff up your hair. Voila! Natural-looking volume in minutes. Volumizing powders also have a slightly grippy texture, so they're great for adding fullness to ponytails, braids, and up-dos. Sold yet? Then keep reading to learn how to use a volumizing powder like a pro!
Did you know… PUFF.ME volumizing powder was DESIGNME's first-ever product and was also the first hair volumizing powder on the market?
WHAT ARE THE BENEFITS OF HAIR VOLUME POWDER?

Some of the amazing benefits of hair volumizing powder in a pump are:
Easy to apply

Instant hair volume & fullness

Combats oiliness

Ideal for creating hairstyles like braids and up-dos

A single application can last a few days

Our PUFF.ME volumizing powder is talc-free and color-safe!
Volumizing powders lift hair at the roots and can literally take any hairstyle to the next level.
USING HAIR VOLUME POWDER LIKE A PRO

Let's get styling!
Lift a section of your hair.

Spray one to two pumps of powder onto the root.

Gently massage the product into your roots with your fingertips. Here, you want to ensure that you are massaging upward toward the top of your head to create that lift.

Lightly tousle your hair as desired.

Repeat the process on different sections of hair until you've achieved your desired look.
You could stop here, OR now could be the perfect time for a braid or up-do. Volumizing powder adds the perfect amount of texture and hold for styling.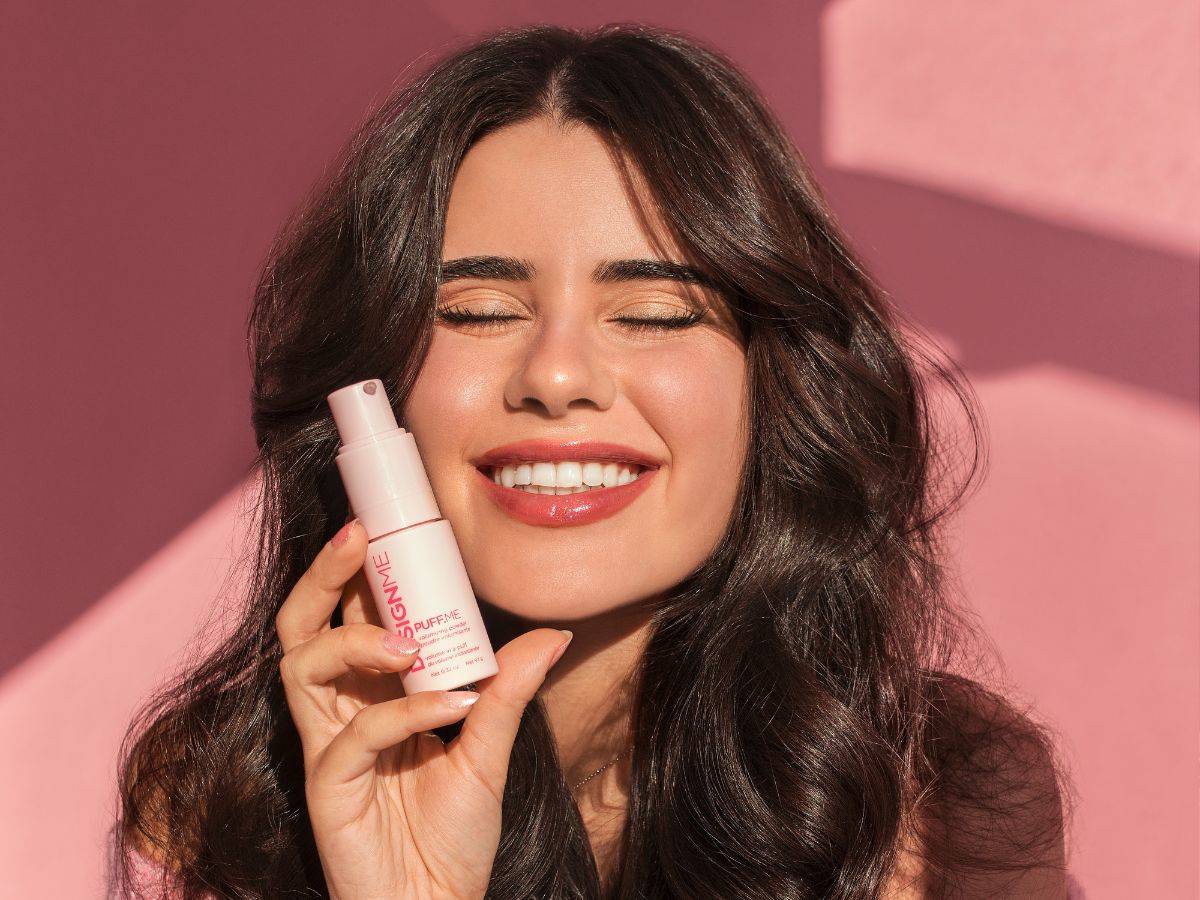 There are a few easy ways to protect your hair during the summer months and restore it to its beautiful, shiny glory when needed.
Apply to dry hair. This hair volumizing product works best when used on dry hair. You're not going to want to apply this to wet or damp hair.
Start with a small amount and build. This product is buildable. This means that you can be as subtle or as extra as you want. Once you've sectioned your hair, puff at the roots starting with a small amount. Massage the hair volume powder in and make sure you're happy with the result. If you want a little more va-va-volume, keep adding a little bit at a time until you've achieved your desired look.
Couple it with a texture spray. All great things come in pairs—wine and cheese, strawberries and cream, and volumizing powder and texture spray! This duo complements each other so well and will leave your hair looking lifted and glamourous. Volumizing powder focuses on lifting your roots, while texture spray focuses on adding body and fullness throughout your mid-lengths and ends. Using them together will give you root-to-end volume. Like two peas in a pod, our hair volumizing powder and dry texture spray both come from our PUFF.ME line, which has been specifically formulated to give you lush, full hair.
Incorporating hair volumizing powder into your hair routine is great if you want to achieve voluminous, glamorous hair. We hope that you found this blog helpful and are ready to puff your hair all the way up!
MORE HAIR TIPS TO DISCOVER