HOW TO TAKE CARE OF WAVY HAIR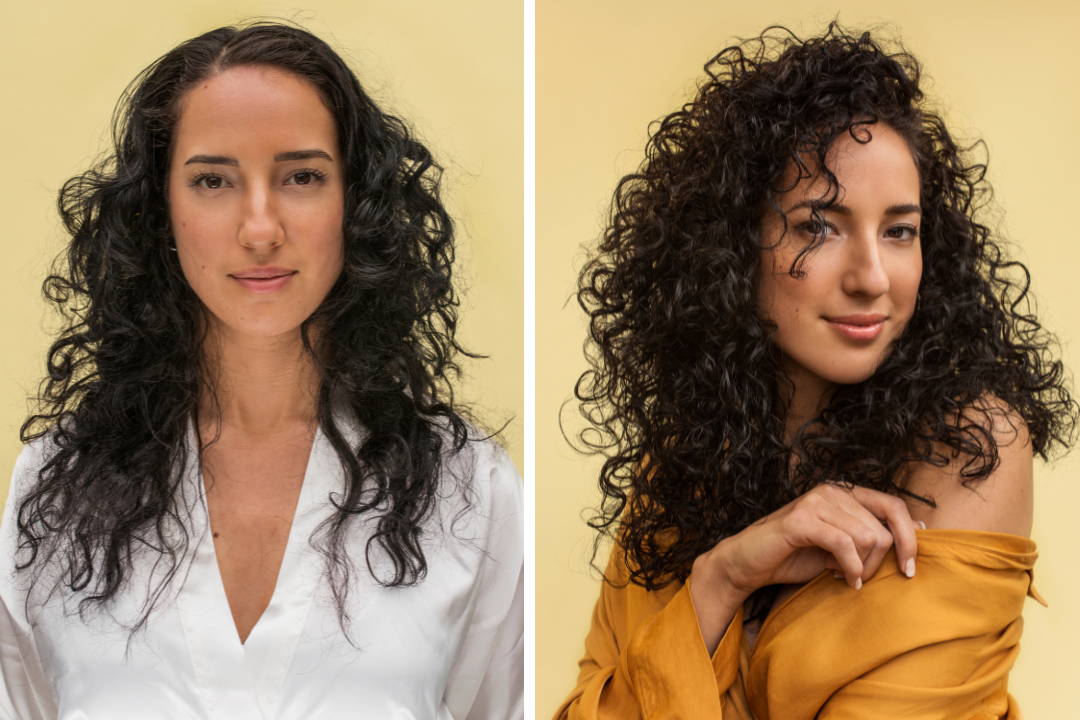 Hello to my new and old and potential Wavies! We are fully in the throws of summer and happy to fly our wavy flag today. We are talking today about a subject that is close to my head (and heart): wavy hair. I am a fortunate person who always knew that they had wavy hair, however I did not know it's potential of what it one day could be. But beyond the never-ending brushing and repeated straightening, the waves lied beneath.
HOW CAN YOU TELL IF YOUR HAIR IS WAVY?

Some may say to go back to the photos of your youth. Unfortunately, that isn't always a reliable source though as our hair goes through "eras". When I look at photos of my hair before the age of 5 it could be described as very fine, wavy/curly hair- many children also have this prior to their first haircut. But once I turned 7, my "real" hair came in, and it can only be described as dense, thick and unruly. The lesson here is our hair changes, so what you need to assess is what your hair is like now. Analyze these questions to see if you're apart of the 65% of the worlds population that has wavy, curly or coily hair:
Do my roots have lumps and bumps? (When worked with, these can be the dips in your waves)

Does your hair tend to curl when it gets wet, you get sweaty, or you are in excessive humidity?

Do you describe your hair as unruly?

Do you need to repeatedly use a flat iron to get that sleek pressed look?
If you said yes to one or more, CONGRATULATIONS - welcome to our club.
COMMON CHALLENGES FOR WAVY HAIR

The biggest complaint most wavies have is frizz. We've had lessons on frizz already, but we have to maintain the moisture in hair so it can live its best wavy life. Using hydrating styling products will allay that frizz.
My #1 desire for my wavy hair is I want major definition in my waves. I don't want them to be lost in the sea of density, I want my hair to pop. Using a lightweight curl balm like DESIGNME BOUNCE.ME curl balm has simplified my routine so greatly. No longer do I need to use multiple products to achieve hair nirvana, I just need 1.
Lastly, Wavy Babes can struggle with hair longevity. Getting your style to last multiple days is a must for everyone. We have two options here: Using a product that gives lasting hold on day 1 like BOUNCE.ME spray gel, or using a Curl Refreshing Mist on day 2, 3 and beyond. I tend to go with the notion of setting myself up for success on the first day. Making sure I use enough product to support my waves on the first day so as it settles in over time I have great hold and definition. However there is a group of wavies out there that have beautiful results by simply misting a product like the BOUNCE.ME curl enhancing mist to reignite the powers of our day 1 products. After an application in the hair, grabbing your blow dryer's diffuser and hitting it with some heat can make your hair look brand new.
65%of the world's population has wavy, curly, or coily hair and embracing your natural hair is all about having fun and experimenting.
Frustration can really come into play because EVERYONE'S HAIR IS SO DIFFERENT. So be patient with yourself and be willing to experiment and enjoy the journey. Here are some quick tips that might help you out:
If you have fine hair, experiment with the amounts your use with your product. I suggest using a smaller amount of BOUNCE.ME curl balm and more of the spray gel.

If you want more volume, clip your roots with small, curved, smooth clips. Place them at the base of your hair in areas where you want lift.

If you have thick hair, try plopping your hair in a 100% t shirt for a minimum of 20 minutes before you begin diffusing.

Diffuse your hair on a slow speed coupled with hot heat. As your waves dry, gradually lower the temperature.

Keep your hand steady when diffusing, do not shake the diffuser. Place the hair in the bowl diffuser and let it do it's job.
Some extra accessories that can really help you on your curl journey include a silk pillowcase and/or a silk bonnnet. Placing your hair in the bonnet before sleep greatly lessens the disruption on the hair, even for a bed thrasher like myself. Traditional cotton pillowcases are designed to be cooling and wick away moisture and sweat. The downside is that this will also remove moisture and hydration that is on your hair, which is why the curly community has embraced silk pillowcases so strongly. I might recommend perusing local shops or online boutiques for a high quality pillowcase or bonnet that knows exactly where it's silk is sourced from so you get what you pay for.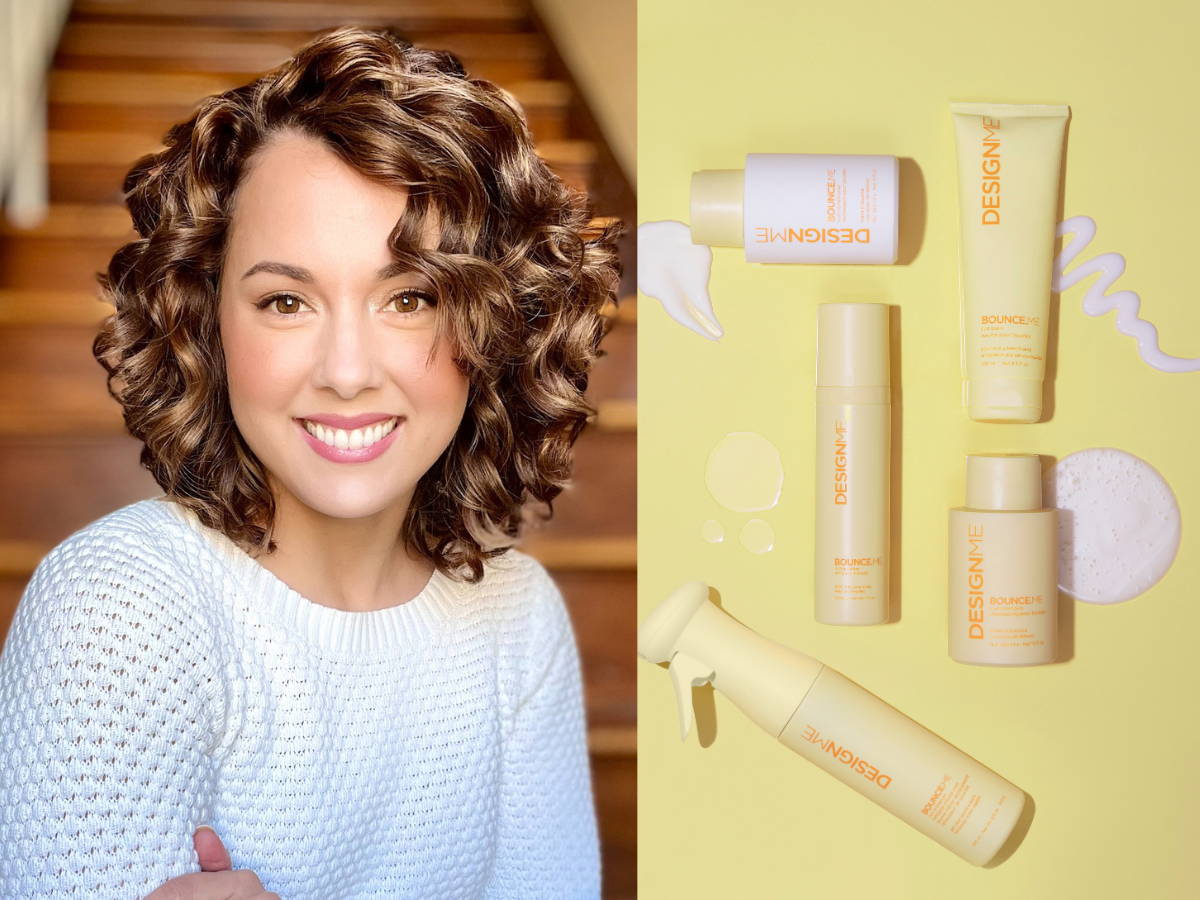 Did you find some of this information helpful? We love hearing from you, let us know any other tips you may have for our curl friends in training! Remember, embracing your wavy hair is all about having fun and experimenting. It might take a bit of trial and error, but with patience and the right techniques, you'll rock those waves like the superstar you are.
Sarah Heath is from Boston, Massachusetts and is a true hair enthusiast. Throughout her 14 years as a salon professional, she has mastered the art of balancing a behind-the-chair career while sharing professional education around the country for leading industry brands. Her love for DESIGNME was instant and she is so excited to share the love and bring accessible education to all.
Check out our wavy hair products including shampoo, conditioner, and other styling products!
MORE HAIR TIPS TO DISCOVER