HOW TO CHOOSE THE RIGHT SHAMPOO FOR YOUR HAIR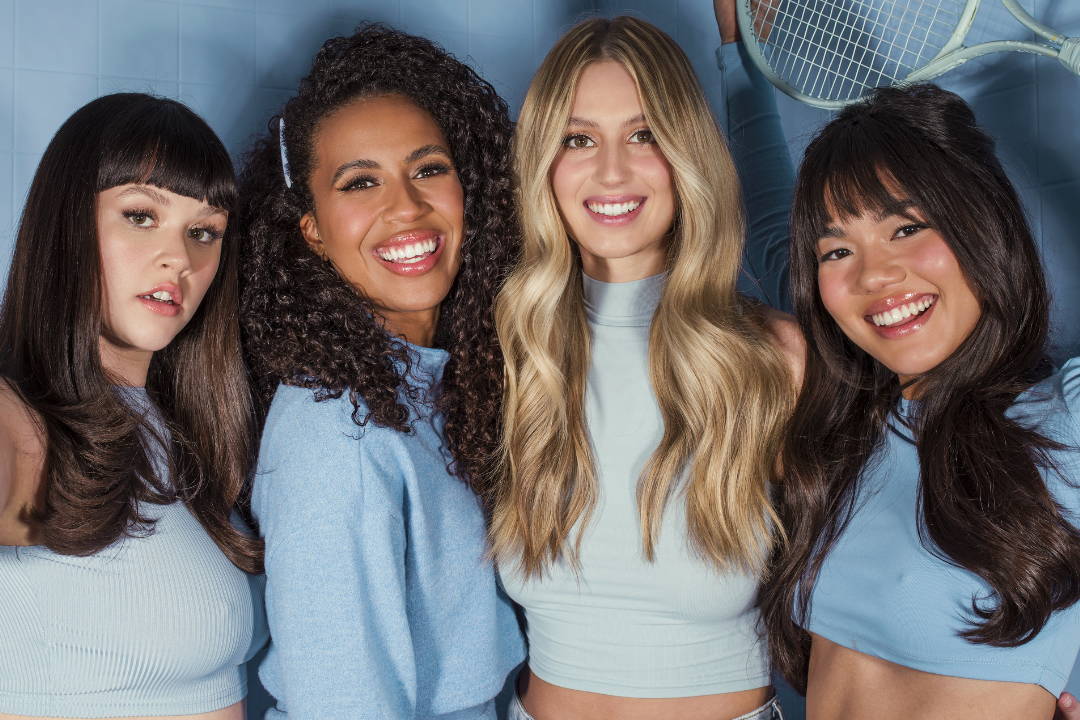 Even though it's a household staple, shampoo often takes a backseat when considering haircare products. Although we aren't aware of it, we may regard shampoo as soap for the hair—just removing the dirt and grime nobody wants. While we aren't wrong, we are certainly downplaying its benefits.
IS SHAMPOO THAT IMPORTANT?

By ridding our hair of that "grime" or excess oil and product buildup, we are cleansing our scalp and sebaceous glands, preventing dandruff and nourishing the scalp. This ultimately leads to healthier (balanced) hair and scalp, and reduced hair loss.
When choosing shampoo (or conditioner), it's essential to pick one that is just right for you. Your hair type and goals are uniquely yours, so it is important to find products that best fulfill your individual hair needs. If you're keen to know more, keep reading—you may even leave with your dream shampoo straight off the DESIGNME shelves!
The first step in finding the right hair shampoo for you is working out what your hair needs and what are your hair goals.
A healthy scalp equals happy, healthy tresses. Knowing your scalp and what it needs is the first step in choosing a superb shampoo. Disclaimer: While we know it's not an exact science, your scalp can be loosely categorized by how oily it is.
Dry Scalp

As you can guess, a dry scalp benefits from moisture and hydration. It's more prone to flakiness, itching, and irritation, so a little extra TLC goes a long way. We recommend a moisturizing shampoo to soothe your scalp and leave it healthy and nourished.

Our Suggestion: GLOSS.ME Hydrating Shampoo.

Our GLOSS.ME hydrating shampoo does just the trick to boost hydration and shine. The star ingredient? Cannabis Sativa Seed Oil! Our entire GLOSS.ME collection contains this fabulous ingredient, so look no further if you're looking for a complete set. Cannabis Sativa Seed Oil contains vitamin E, which does wonders to strengthen the scalp. It also contains Argan Oil—another great ingredient to reduce itching and flaking—making these an unstoppable combination for a dry scalp. An added bonus is that GLOSS.ME is color-safe, making it the perfect option for painted locks.
Oily Scalp

An oily scalp loves volumizing products! Too much oil on your crown can weigh your hair down, especially at the roots. Opt for a volumizing shampoo, which is designed to gently remove oil build-up and create lift.

Our Suggestion: PUFF.ME Volumizing Shampoo.

PUFF.ME is so good at its job because it gets rid of excess oils and product buildup on your scalp. It's great for oil control and leaves you with weightless, voluminous hair. And if you color your hair and are wondering, PUFF.ME is completely color-safe too!

The In-Betweeners

Your scalp doesn't necessarily have to fall on either extreme. It may sit on the fence or lean toward dry or oily. What's important is knowing where on the spectrum your hair falls so that you can choose the right products.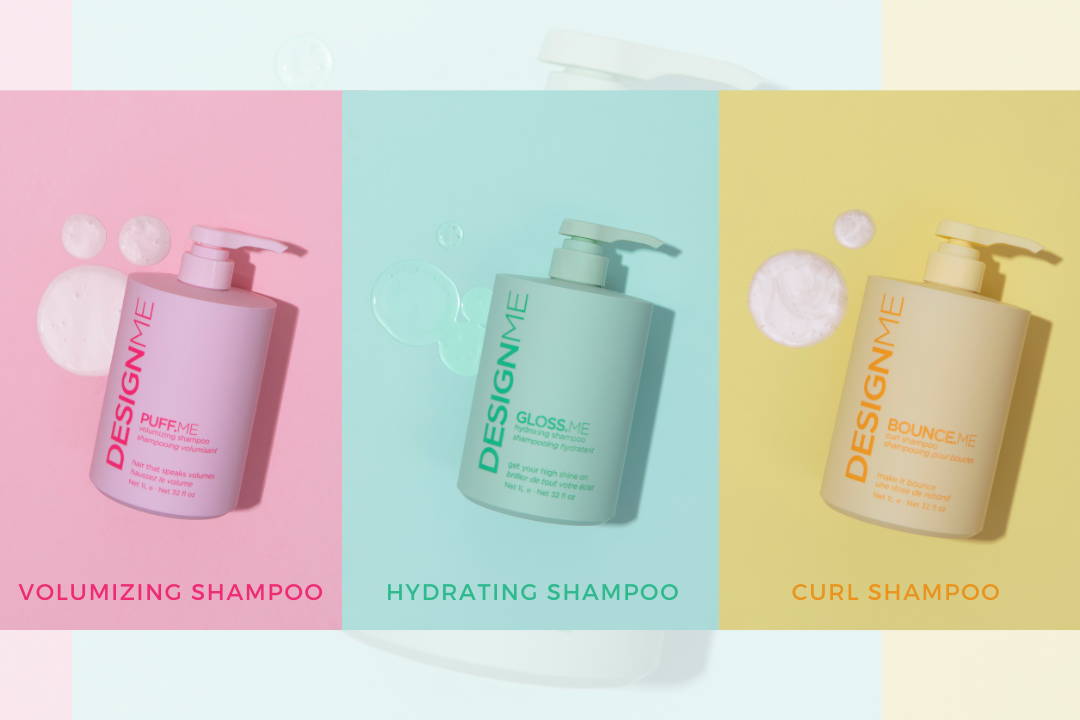 The second consideration for choosing the ideal shampoo is knowing your hair type. It can help you identify your hair goals and figure out the best hair care routine for you. We have a very handy quiz that will offer you perfectly tailored product recommendations!
Flat Hair

AIf you have flat hair, you're probably looking for some lift and volume. One of the prime ways to give your hair the oomph it needs is using the correct shampoo that doesn't weight it down, but instead adds much needed volume.

Our Suggestion: PUFF.ME Volumizing Shampoo.

In fact, the whole PUFF.ME collection works great for flat hair. It creates an unbelievable volume and will leave your hair feeling weightless and lifted! It can sometimes be a struggle to tell the difference between flat hair and fine hair. As we're clearly mind readers, we've written a blog to help you make this distinction while specifically focusing on how to add volume to flat hair.
Curly Hair

Too often, curlies use products that don't exclusively cater to their hair. Curly hair has unique traits and requires specific formulas to keep it looking healthy, bouncy, and full of life. "Curly hair" is an umbrella term encompassing many different curl and coil patterns. It helps to figure out your curl type to select the perfect shampoo.

Our Suggestion: BOUNCE.ME Curl Shampoo.

Our BOUNCE.ME line of products is specifically designed for curly hair, no matter the texture or shape! Curls and coils crave moisture, so we've included ingredients like Kukui Nut Seed Oil, Buriti Oil, and Moringa Seed Oil, which provide some serious hydration without leaving them feeling heavy. An added bonus is that this product smells heavenly, with hints of cardamom, bergamot, and coco de mer.

Dry Hair

f your hair is feeling dry, damaged, or prone to frizz, a hydrating shampoo is your new best friend.

Our Suggestion: GLOSS.ME Hydrating Shampoo.

As mentioned earlier, our GLOSS.ME shampoo is excellent for dry or damaged hair that lacks moisture. Ingredients like Cannabis Sativa Seed Oil, Moringa Oil, Argan Oil work together from the cuticle to add hydration & shine. It is definitely a must-have for soft, healthy hair.
Let's give shampoo the recognition it deserves. Finding the right shampoo for YOU will set you well on the path to achieving your hair goals. There is no right or wrong, but some general guidelines can help you along the way—whether you have curly, coily, flaky, flat, fine,dry, yellow-ing hair or anything in between! The next step?... Choosing the right conditioner.
MORE HAIR TIPS TO DISCOVER