HOW TO ADD VOLUME TO FLAT HAIR

Have you ever looked in the mirror and wished your hair had more volume and bounce? Flat hair can be frustrating but isn't always a bad thing! There are so many factors that contribute to flat hair and understanding what they are can help reduce some of that flatness and add more volume to your hair. Certain hairstyles are easier to achieve with flat hair but if you want more volume, there are plenty of easy and effective ways to do that. There are also many volumizing hair products available that can help you achieve bouncy, voluminous hair.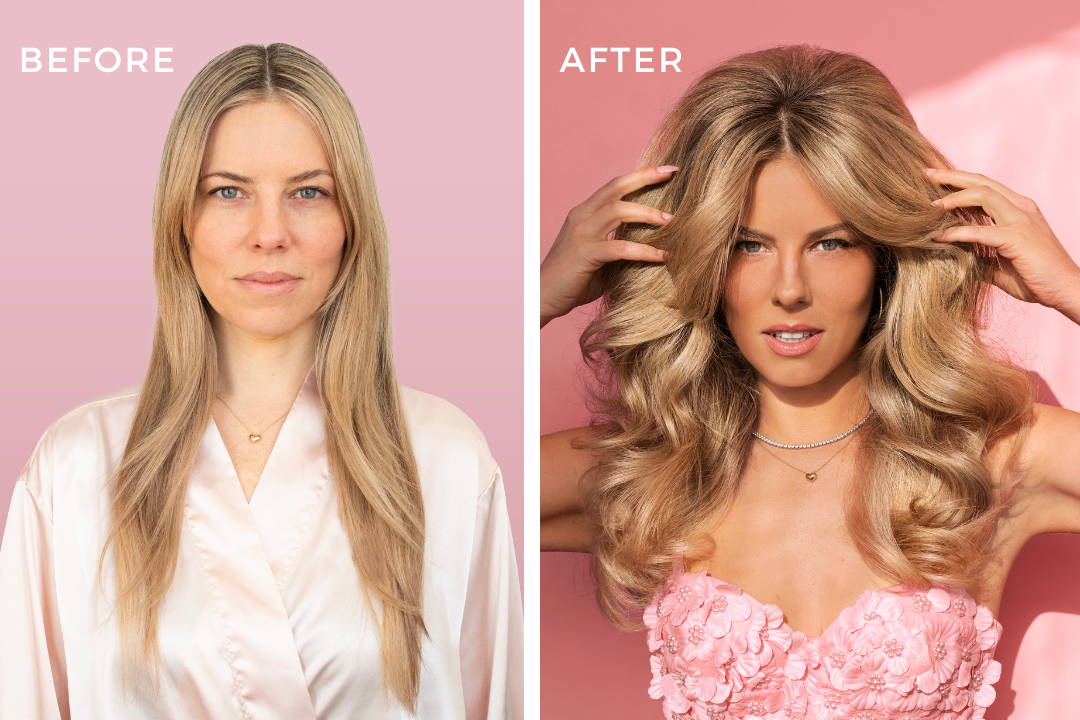 Firstly, let's not confuse flat hair with fine hair. In short, fine hair refers to the actual diameter of your hair strands, while flat hair refers to how close your hair lies to your head. Fine hair is more susceptible to being flat since it's lighter and easier to weigh down, but thick hair can also be flat.
So what could actually be causing our hair to fall flat? Let's dig a little deeper:
Sometimes styling your hair requires a lot of products. Maybe you want to use a serum to smooth frizz, a spritz of heat protectant, maybe some hairspray to hold it all together… Before you know it, you have applied a lot of different products with different consistencies and formulas. Your hair is being weighed down by various products. This can lead to your hair becoming a little flat. Luckily, there is an easy solution! Don't skip all the benefits you get from your hair products. Instead, try to find one that offers multiple benefits in one! For example, our PUFF.ME volumizing mousse gives you bouncy, voluminous hair while adding hydration, leaving you with soft, shiny, voluptuous hair or our FAB.ME leave-in treatment is a multi-benefit treatment which strengthens and protects hair while adding softness.
Hair comes in so many shapes, sizes, and textures, so there is no universal haircare routine that will work for everyone. It's important to find what works for you. Some people may need a lot of hydration in their haircare routine, while others need less. It's all about finding what works best for you.
One universal tip we can give, however, is that where you apply your products is important when it comes to achieving volume. You want to make sure you aren't applying conditioner directly to your roots but rather focusing on the mids to ends. The hair shaft needs the moisture more than the roots do, and applying conditioner there can run the risk of making your hair look a bit greasy and flat. Instead you can opt for a weekly volumizing treatment like the PUFF.ME volumizing treatment whip which is designed to be applied from root to tips for adding volume and thickening hair.
There are plenty of easy and effective ways to add volume to flat hair, and also a plethora of products that can help volumize the hair. Finding the correct routine for your hair type is key.
WHAT CAN YOU DO TO GIVE YOUR HAIR MORE VOLUME?

We are here to help! You can add gorgeous volume to flat hair with a mix of using the right products and the right methods of hair styling. Follow these steps to give your hair a volumizing boost -
Try a new haircut. A layered haircut can provide hair with movement and volume that isn't likely to fall flat throughout the day.

Shampoo and condition using a volumizing shampoo and a volumizing conditioner for fine hair. This dynamic duo is specifically made to cleanse excess product and oils from your scalp without weighing it down.;
Replace your volumizing conditioner with a volumizing hair treatment 1-2 times a week. An in-shower treatment like the PUFF.ME volumizing treatment whip is designed to give your hair the boost of volume it needs and also plumps hair from root-to-ends.
Use a volumizing mousse on your damp hair before styling to add lightweight and long-lasting volume.

3. Lightly teasing your hair is a great way to add volume at the root.

A volumizing powder is your best friend! Our PUFF.ME volumizing powder helps add instant volume and lift without any residue. Spray a few puffs directly onto your roots, massage it in, and style your hair.

Try an updo like a messy bun or a high ponytail. This will give the illusion of naturally voluminous hair.

Finally, a dry texture spray can be used on styled hair to boost body and add grit. Apply the texture spray by focusing on the lengths of your hair and lifting the strands while you apply.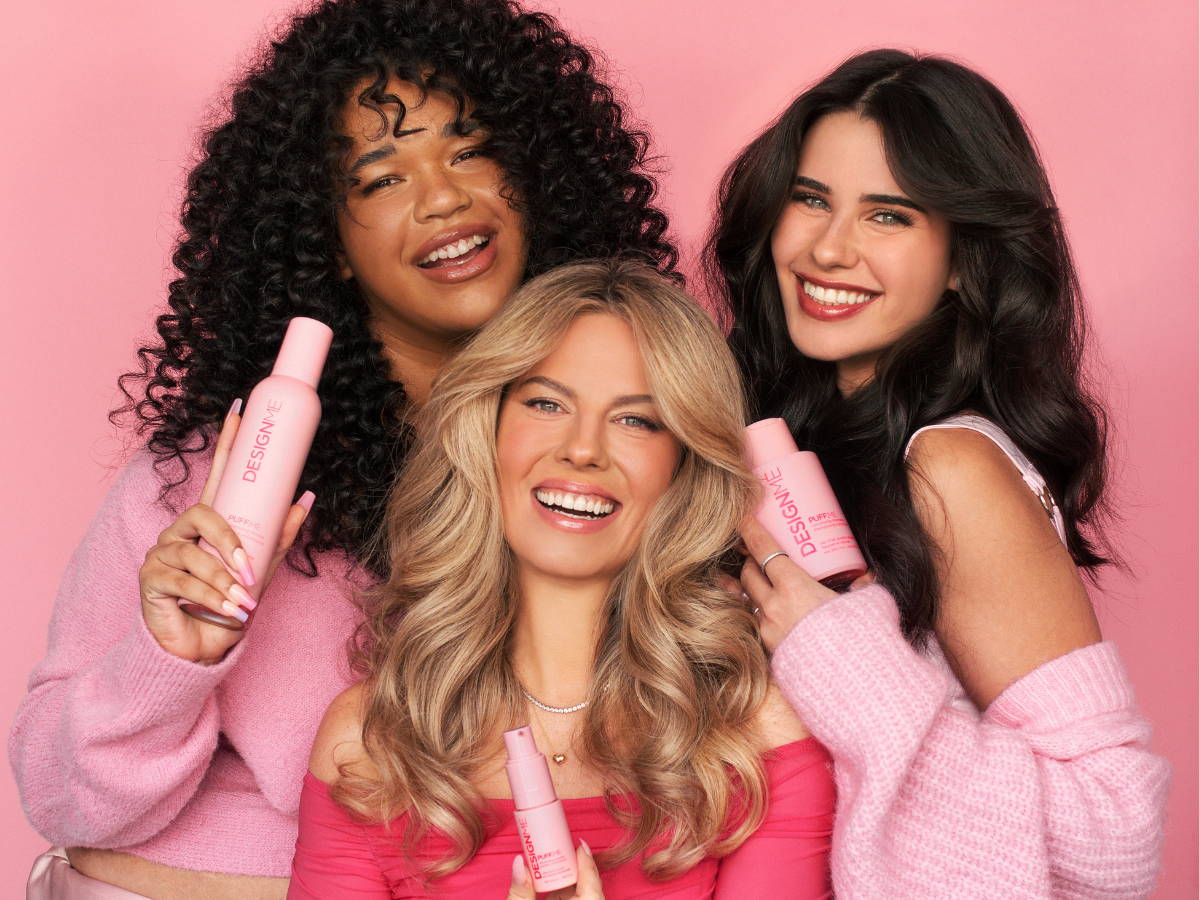 Once you know what causes flat hair, it's much easier to give your hair some volume. We hope that these tricks and tips help you achieve the voluminious mane you desire. DESIGNME also has a range of hair volume products that work wonders for adding volume so that you don't have to search far and wide. With these products and some styling, you can give your hair some va-va-voom.
MORE HAIR TIPS TO DISCOVER