WHY THE pH OF YOUR HAIR MATTERS & HOW TO MAINTAIN PROPER pH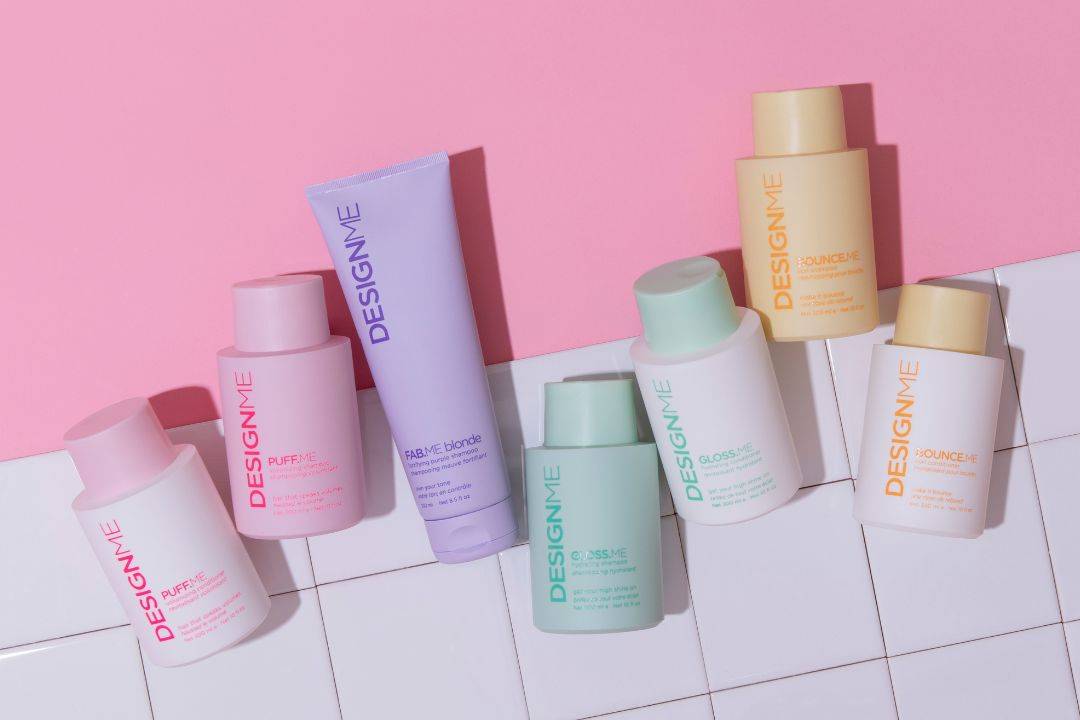 Have you ever wondered why your hair is frizzy, dull, or prone to breakage? The answer might lie in the pH balance of your hair. Just like your skin, your hair has a natural pH balance that affects its overall health and appearance.
Saying that, it's science time, baby! We are headed back to Biology class today to understand a fundamental truth when it comes to hair. No litmus test required!
You may be familiar with pH (for our super brainiacs out there this is the "hydrogen ionic potential" or "potential Hydrogen"). It's basically a measure of the acidity or alkalinity of a substance on a scale from 0 to 14. Most of us will think about water, soap and maybe even lemons (commonly known by terms as neutral, alkaline, and acidic respectively). The scale goes from 0 (acidic), neutral lives at a 7, and 14 (alkaline). These numbers are important because our hair is naturally acidic, and if we start having hair troubles- it can be because our hair is sitting outside of healthy acidic boundaries.
WHAT IS A HEALTHY pH FOR HAIR?

You may think that a 7 (neutral) would be an obvious choice for healthy hair - surely water being neutral is a safe spot? It might be surprising then to discover that the optimal pH for hair is at 4.0-5.5 (slightly acidic).
But why? Well, our scalp has the same natural pH as the rest of our skin which is towards the acidic side. Keeping that pH balanced is essential for healthy growth, as well as staving off undesirable scalp conditions and irritations such as dandruff and dermatitis. The facts show that you can do a lot of healing just by simply correcting the pH.
pH is a measure of the acidity or alkalinity of a substance on a scale from 0 to 14 and the optimal pH for hair is at 4.0-5.5 (slightly acidic)
HOW TO CORRECT AND BALANCE THE pH OF YOUR HAIR?

The easiest change to make is to switch things up when we cleanse our hair. When the pH of a shampoo or conditioner is alkaline (meaning anything higher than 7), it leads to hair having more tangles, frizz and even breakage. Thankfully DESIGNME Hair has us covered as their all their products including cleansers, stylers, and hair repair treatments are pH balanced.
Another of my favorite things to highlight to my clients (and use myself) is the GLOSS.ME hydrating treatment mask. This is the lowest pH in DESIGNME's collection of products, and it lives at a 3.5. This damaged hair treatment leads to the glossiest, most hydrating tangle- free hair I've ever seen. Within just 5 minutes, it coats the hair with beautiful nutrition that lingers in the hair. Although I view this product as a treat, it can be used on severely dried out hair as an every-day conditioner.
For an extra shot of pH balance and porosity equalizing, I love using FAB.ME leave-in treatment. Not only is it great for scalp health and overall hair health- but it also quickens my blow dry, locks out humidity and is fantastic heat protection.
We are grateful that ALL DESIGNME Hair's products are on the acidic side of the pH scale. That's fantastic news to everyone who has hair, whether fine or thick, straight, or curly. Here is a handy guide to pH and the levels that are present in each of DESIGNME's shampoos and conditioners:
When we understand the science behind "why", we can appreciate the results that we get using the correct products, knowing that it's backed by results and science. This is one of the biggest bonuses to using high quality hair products and maintaining beautiful, healthy hair.
Sarah Heath is from Boston, Massachusetts and is a true hair enthusiast. Throughout her 14 years as a salon professional, she has mastered the art of balancing a behind-the-chair career while sharing professional education around the country for leading industry brands. Her love for DESIGNME was instant and she is so excited to share the love and bring accessible education to all.
Check out our cruelty-free and vegan hair products including shampoo, conditioner, and other styling products!
MORE HAIR TIPS TO DISCOVER