HOW TO REFRESH YOUR CURLS IN BETWEEN WASHES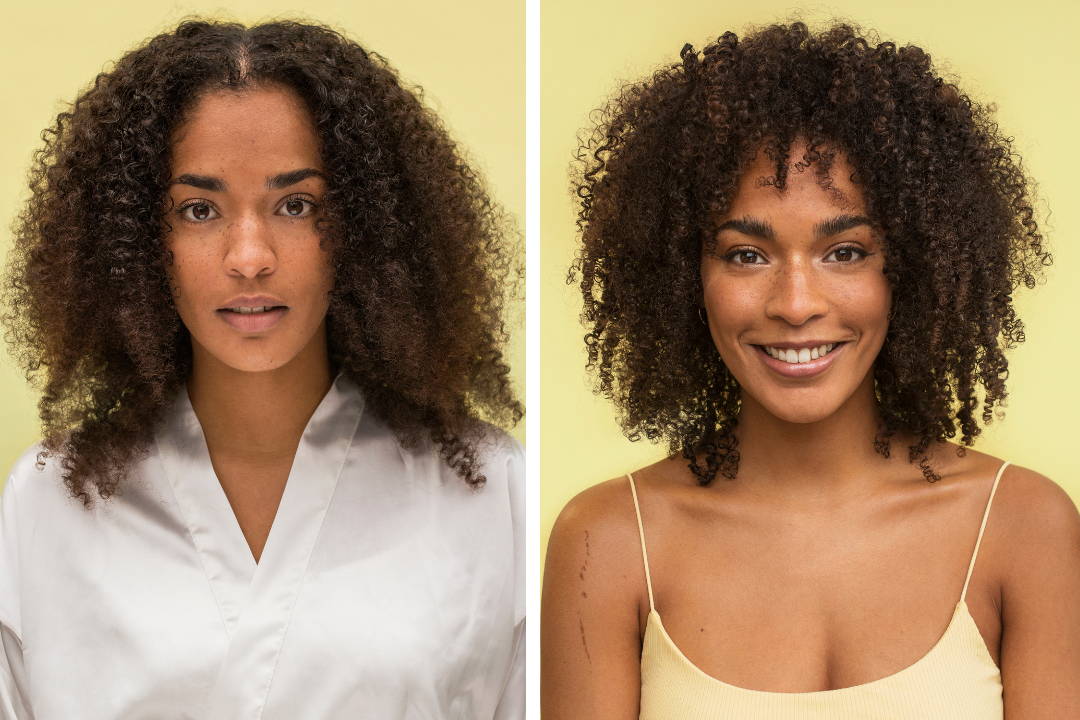 We've all had those moment where the universe is just plain old rude and doesn't line up your hair washing day with your social calendar. Especially if you have curly hair – as you want to avoid washing too frequently. This is where our experts come in! With their tips and tricks you can feel your best without stepping in the shower, keeping your fabulous curls looking fresh and bouncy for those in-between days. Whether you're a newbie or a seasoned curly girl, finding the right routine to refresh your curls can be a game-changer.
WHEN CAN YOUR CURLS BE REFRESHED BETWEEN WASHES?

There is no one size answer to that question. It largely depends on how often you wash your hair, which is tied to your curl type. Here's a quick cheat sheet of how often each curl type should be washed and refreshed:
Type 2 A–C: Loose to S-shaped waves.
Wash: Once every few days (about twice a week).
Refresh: Once between those wash times.
Type 3 A–C:More defined and spiraled curls.
Wash: Once a week is ideal since curly hair doesn't get oily as fast as straight or wavy hair might.
Refresh: Midway through your wash schedule is a great time to refresh, so roughly every two to three days.
Type 4 A–C: Tightly packed curls to coils.
Wash: Only require a wash every two weeks or so. Some experts even recommend once a month, with a co-wash in between to keep the curls hydrated.
Refresh: In this case, you can give it a refresh once a week.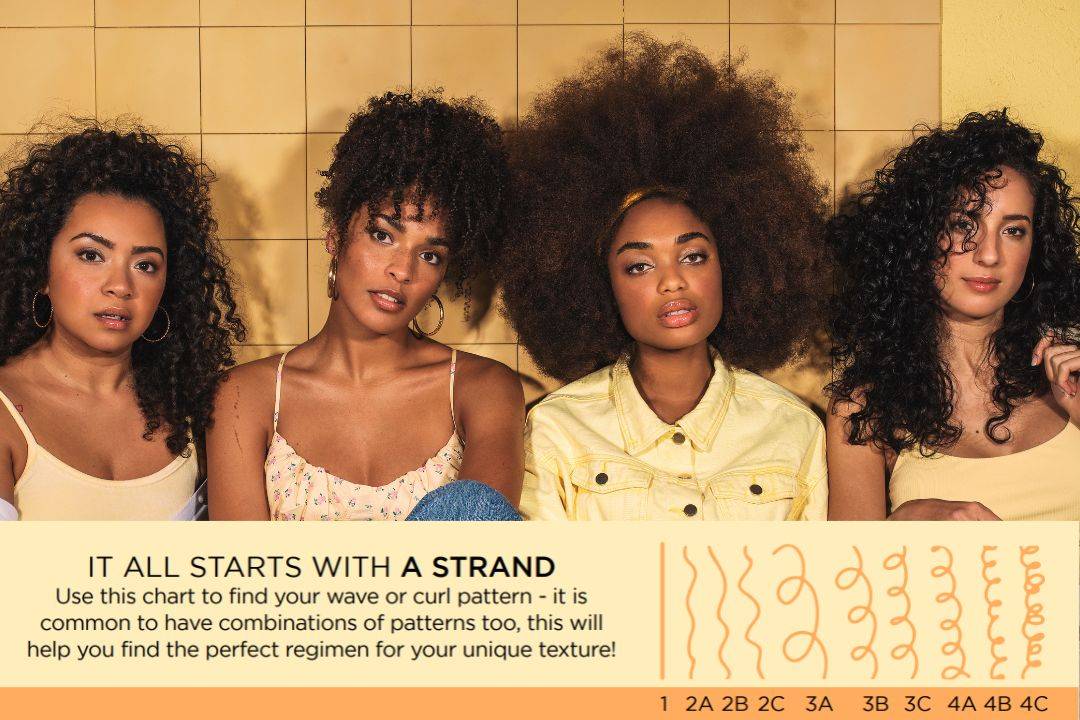 HOW TO KEEP YOUR CURLS LOOKING GREAT BETWEEN WASHES
So how do we keep our locks fresh between washes? Here are a few nuggets of hair care wisdom:
CHOOSE THE CORRECT SHAMPOO & CONDITIONER
Before we jump into the refreshing process, let's talk about the crucial role of a good shampoo and conditioner for your curly hair. Look for sulfate-free hair products that are gentle on your curls, as sulfates can strip away natural oils, leaving your hair dry and frizzy. It's also a good idea to opt for products with nourishing ingredients like argan oil to provide the moisture your curls crave.
APPLY PRODUCTS TO WET HAIR
After rinsing your hair with tepid to cool water and before stepping out of the shower, style your hair. Yup, you read that right! By adding your styling products to wet hair you can helps lock in the hydration and puts a spring in your curl. It can keep the curl smoother for longer. Products such as a lightweight curl balm for curly hair can help reduce frizz when applied to wet hair.
There is no one size fits all to caring for and refreshing your curls. It largely depends on your curl type and how often you wash your hair.
CO WASHING IS YOUR BESTIE
Skip the shampoo and opt for a co-wash instead. Not using shampoo in between washes means that you're allowing your hair to hold moisture for longer while still getting a decent clean and holding back product buildup. It's best to look for a conditioner for curly hair. Our DESIGNME hairstylist team recommend BOUNCE.ME Curl Conditioner as it ticks all the right boxes.
Mists are a curl's BFF. To add extra definition to your curls without ruffling too many feathers, try misting your hair with a curl enhancer for in-between oomph (remember to scrunch!). Speaking of mists, if you are looking for added volume try a volumizing powder. Or if you want to see more lift in your hair, try the PUFF.ME Dry Texture Spray. It provides excellent hold and instant volume—perfect for adding that extra va-va-volume!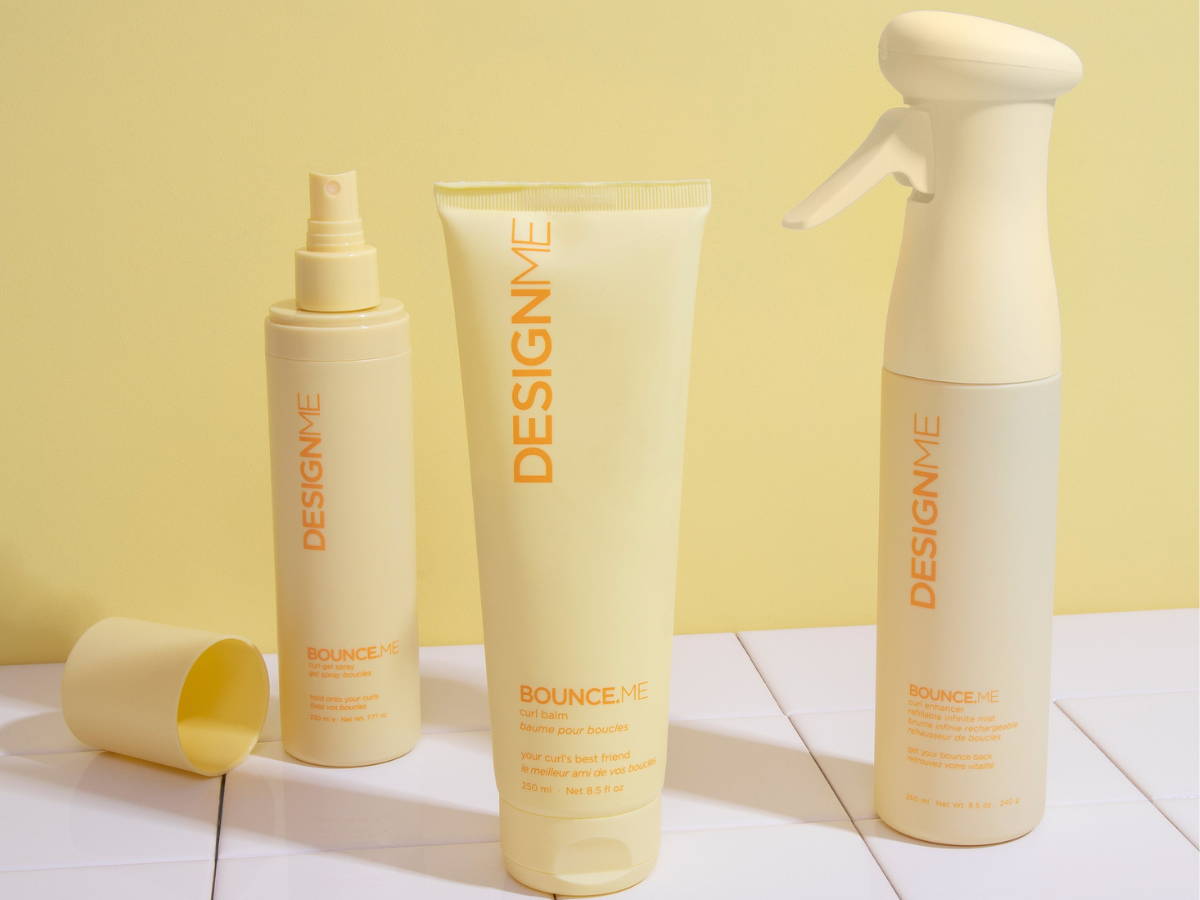 PRODUCTS TO REFRESH CURLS

Are products really necessary to refresh curls? The short answer is yes. But it is important to consider not only what products but how much product. You don't want to weigh down your hair as this can cause greasiness and make your hair feel heavy because of buildup. Here are some of our suggestions for products to refresh curls -
Hydrate in between washes. It could be as simple as keeping a spray bottle with your favorite leave-in treatment on hand for extra hydration on off days. Even better a - lightweight curl refresher such as the BM Infinite Mist. Remember to gently scrunch the hair from ends to roots to work the product on—you'll want to avoid your scalp, though.

Tame that frizz. Working a hair serum into your hair for those in-between days can also add mega-watt shine and frizz control.

Another great way to get a water-less refresh on those off days is to dry shampoo, either post-workout or to prolong your next wash.

Other than hair products, you can consider investing in a satin pillowcase or bonnet to keep the curls in place. Cotton roughens up the cuticle, making curls less defined and more prone to frizz, and it can even lead to hair damage.
And there you have it! Effortless and time-saving ways to keep your curls—and you—looking and feeling great everyday (wash day or not). Happy refreshing!
MORE HAIR TIPS TO DISCOVER