CURLY HAIR GEL - EVERYTHING YOU NEED TO KNOW

In the curly hair space, millions of dollars are spent on marketing to tell you what your curly/wavy/coily hair needs. Unfortunately, because of this many people out there are trying to "influence you" and make you feel like you need an incredibly long list of products (that come in the form of primers, elixirs, creams, gels, oils, foams, refreshers…really the list is unimaginably long) just to give you the basics of a good hair day
I fell into the trap about 4 years ago. I had moved across the country from Austin Texas to Boston Massachusetts. The frizz in my hair became unbearable, and I had no longevity to my style. I began to do some research that ended up becoming like a second religion - pouring over forum posts, Facebook groups, and websites. Even after spending hundreds of dollars on a plethora of products, I still wasn't satisfied, and my hair wasn't happy…until I found *my product* (more on that to come). Thanks to that research though, I have now become the local Curly Hair Queen in my salon- so let me spill all my secrets! In this blog I'll touch upon hair gels for curly hair and how they differ from curl balms/creams.
WHAT EXACTLY IS GEL FOR CURLY HAIR?

There are a few forms of gels out there that come under different labelling. When talking about gel in the curly hair realm, we are not talking about hair gel for short, spiky hair. That type of gel has a lot of grip to the hair that freezes it in place while having an almost wet sheen to the hair. Whereas gel for curly hair is meant to encapsulate the curl clumps to create a curl caste. This effectively creates a barrier on the hair to lock out frizz, add shine, and once completely dry- you have beautifully smooth, luscious curls.
WHAT IS THE DIFFERENCE BETWEEN CURL CREAMS/BALMS AND CURL GELS?

Simply put, curl creams don't give a strong definition to hair. They hydrate and moisturize very well, but If you want defined curls that pop and have bounce, a curl cream alone might not help you achieve that. A curly hair gel, on the other hand, has a holding ingredient in it- which helps hold a curl in place by forming an outer protective layer on it. Back in the day, we would refer to this as "crunchy curls" as this curl caste left the curls feeling stiff. But as technology has improved and evolved, we don't have to live with the crunch staying in the hair until the next wash day, and for that we are grateful.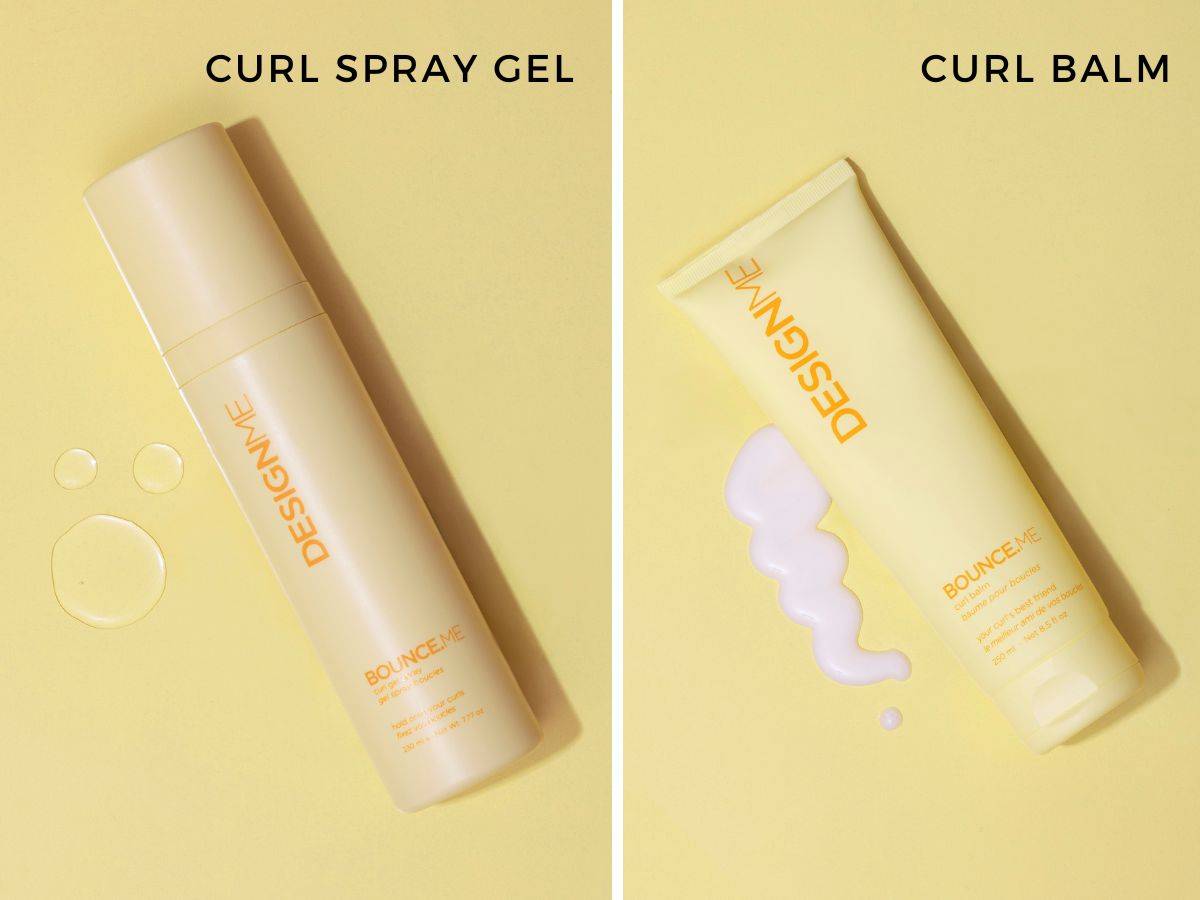 BENEFITS OF USING GELS ON CURLY HAIR

As mentioned earlier, I could sing praises of the effects of curl gel on wavy and curly hair all day long, but I'll give you 3 reasons you should be using a gel.
Volume - If you want to make your wavy or curly hair look fuller and more voluminous, you can use a curly hair gel. The gel will help your hair form chunky curls that stack on top of each other, creating a beautiful and voluminous effect when they dry. The curls look big and well-defined without looking messy.
Shine – Using a curly hair gel can also make your hair look shiny. Unlike a curl cream which is usually absorbed by the hair and doesn't leave much shine, a gel reflects light, giving your hair a glossy appearance. So applying some curl gel in the hair can add radiance to your curls thus creating a perfect shiny hair day.
Longevity - A curly hair gel is going to give you many more days of that perfected look. When applied correctly and thoroughly throughout the hair, my clients & I can easily get 3 days out of my waves and curls.
A curly hair gel has a holding ingredient in it- which helps hold a curl in place by forming an outer protective layer on it.
BENEFITS OF USING GELS ON CURLY HAIR
Our ultimate desires and goals with curly hair are very personal, and everyone has an individual preference when it comes to the techniques and products used. However, I wanted to provide some easy steps which can be a great starting point for everyone.
If you have fine hair:
Step 1: I recommend starting with a volumizing mousse as your first step. DESIGNME PUFF.ME volumizing mousse is a favorite because it's alcohol-free. I use a generous amount, and scrunch it in. This gives a weightless hold that plumps the hair.
Step 2: The next step for fine hair is the BOUNCE.ME curl spray gel, an incredibly lightweight liquid gel that is the perfect step for adding definition, hold, and longevity to your hair. Simply spray each section of hair, and then style it your way, whether that means finger coiling, scrunching, or using a Denman styling brush.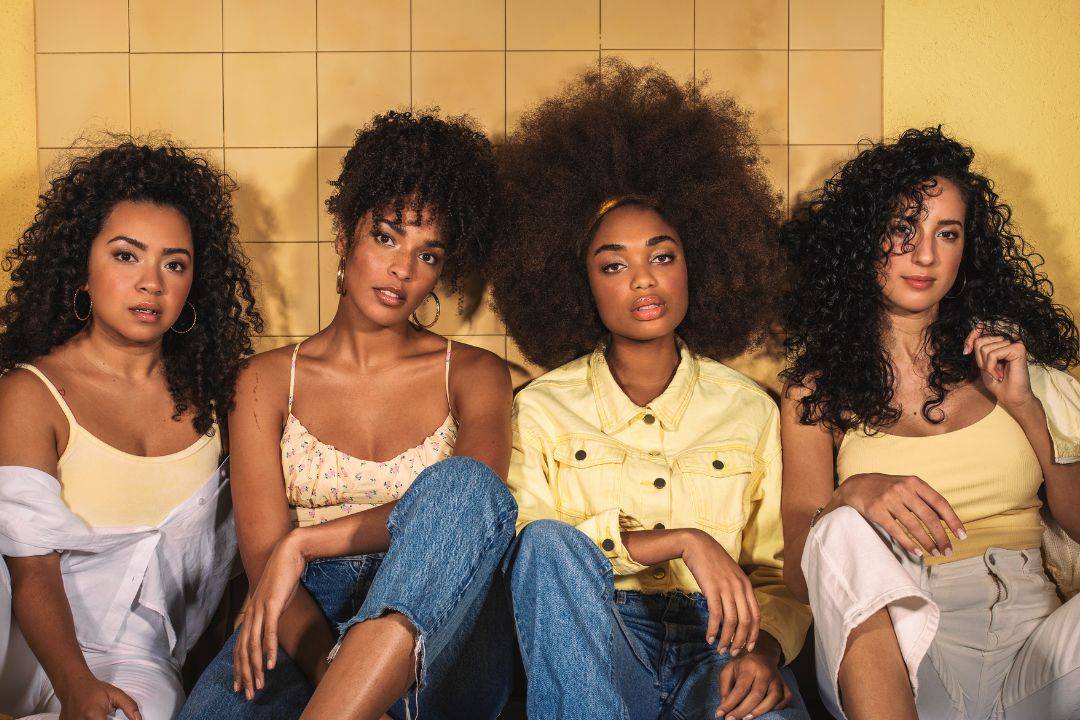 If you have medium to thick hair:
Step 1: I recommend beginning with FAB.ME leave- in treatment spray while you're still in the shower. Scrunch the product and distribute it evenly throughout your wet hair.
Step 2: Next step would be to use BOUNCE.ME curl balm (a cream and gel hybrid!). I apply the balm to my hands, and then sandwich sections of the hair through my hands from root to tip to ensure even application. This is my holy-grail styling product for curly hair. It works on ALL my clients and gives them everything they have been missing.
Step 3: After using the curl balm, I sometimes spritz a small amount of BOUNCE.ME curl spray gel as a finishing touch before diffusing to increase the hold of the balm.
As for me, I can't live without my BOUNCE.ME curl balm, because why use a cream and then a gel when I have found the best of both worlds in one convenient package. It has changed my hair game and simplified my routine. At DESIGNME our slogan is "We Design the Product, You Design the Beauty", so don't be afraid to mix and match to personalize your perfect hair day.
Sarah Heath is from Boston, Massachusetts and is a true hair enthusiast. Throughout her 14 years as a salon professional, she has mastered the art of balancing a behind-the-chair career while sharing professional education around the country for leading industry brands. Her love for DESIGNME was instant and she is so excited to share the love and bring accessible education to all.
Check out our curly hair products including shampoo, conditioner, and other styling products!
MORE HAIR TIPS TO DISCOVER