HOW TO USE PURPLE SHAMPOO?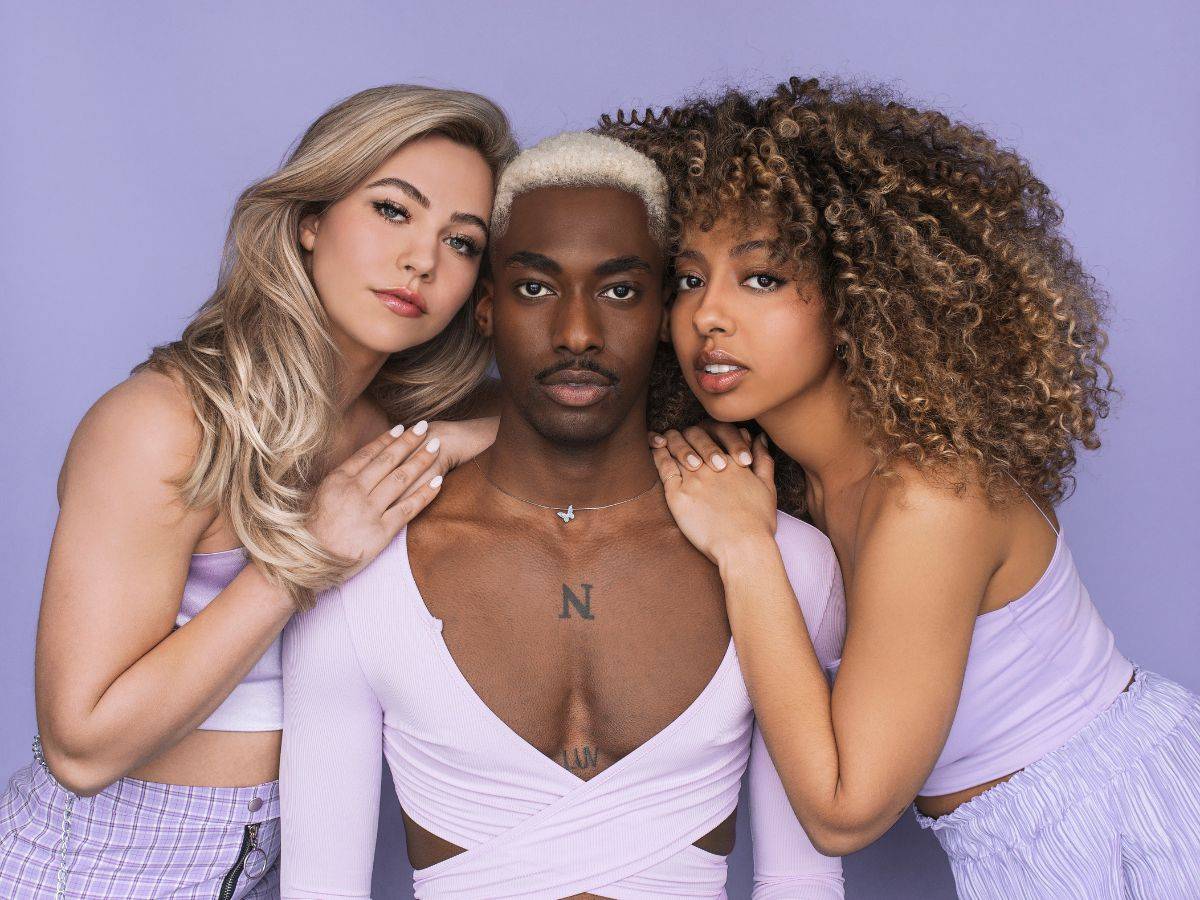 A purple-colored shampoo is one designed to tone blonde, grey, and white hair tones. The shampoo features purple micro-pigments, which help to neutralize brassy and yellow tones, and instead maintain cooler tones. Purple is the opposite of yellow on the color wheel, so by depositing purple pigment onto the hair, it cancels out brassy and yellow tones.
WHAT MAKES HAIR APPEAR MORE YELLOW?
Hard Water: Hard water has a high mineral content (mainly calcium & magnesium carbonates, bicarbonates, and sulfates). Iron in hard water works as an oxidizer, for example, when shampooing blonde hair every day this oxidization can continue to turn your hair yellow.
Heat Styling: High heat styling within the first week of color/toner, or high heat combined with mineral build-up on the hair or build-up on hair tools can cause blonde or grey hair to turn yellow. Shampoos, conditioners, hair sprays, waxes, aerosols, etc. with gold, and yellow tones/pigments can leave a yellowish deposit on the hair.
Other Environmental Stressors:The environment can play a large role in the cause of yellow or brassy hair. External aggressors such as pollution, excessive sun exposure, chlorine- treated water, smoke, etc can all lead to hair turning yellow.
IS PURPLE SHAMPOO ONLY FOR BLONDES?
While purple shampoo is typically marketed towards blonde hair, specifically those with lightened or highlighted hair, it can also be used by individuals with other hair colours. Such as people with gray or white hair can benefit by using purple shampoo for blondes as it can help neutralize their hair. Additionally, people who have darker hair with blonde highlights or a blonde balayage can also use purple shampoo to tone their hair in between salon appointments.
Our FAB.ME purple shampoo can be used by anyone who wants to neutralize unwanted brassiness in their hair. It is also suitable for all hair types and textures as it contains ingredients which will not weigh hair down or cause dryness.
Purple is the opposite of yellow on the color wheel, so by depositing purple pigment onto the hair, it cancels out brassy and yellow tones.
HOW TO USE PURPLE SHAMPOO
Using a good purple shampoo for blondes is very easy and it can be a great addition to your already existing hair care routine. Here are the steps to use it:
Get the hair wet thoroughly.

Apply a quarter-sized amount of purple shampoo into the palms of your hands. Spread evenly.

Get ready to activate that satisfying lather. Blot shampoo throughout wet hair, and then massage gently from scalp to ends.

Leave on for 1-2 minutes, then rinse thoroughly.

Follow up with your fave conditioner or our GLOSS.ME hydrating treatment mask.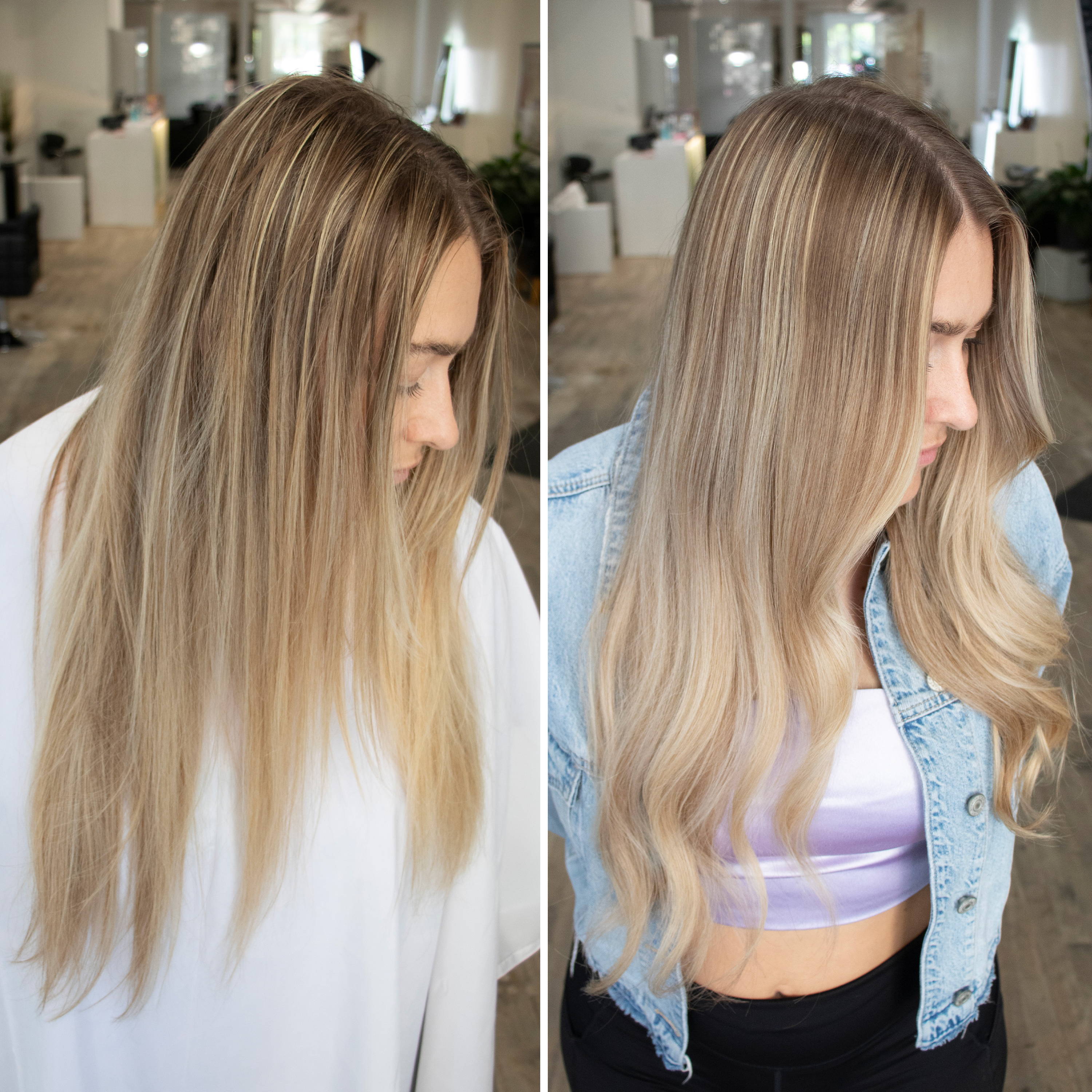 PRO TIP: Use weekly or every second week, when yellow hues become visible, to maintain brightness and enhance strength.
DESIGNME Hair's purple shampoo is packed with purple pigments and gently cleanses the hair without staining any nails or bathroom walls. It contains nourishing ingredients such as vegan Hyaluronic Acid and Ginger Root Extract which work to strengthen the hair and reduce breakage while locking in moisture.
To sum it up, purple shampoo for blondes can be a useful hair product for maintaining any kind of blonde, gray, or white hair. It helps to neutralize unwanted warm tones and create a more vibrant, cooler tone.
MORE HAIR TIPS TO DISCOVER